Violent Crimes Conference
September 14 - 16, 2022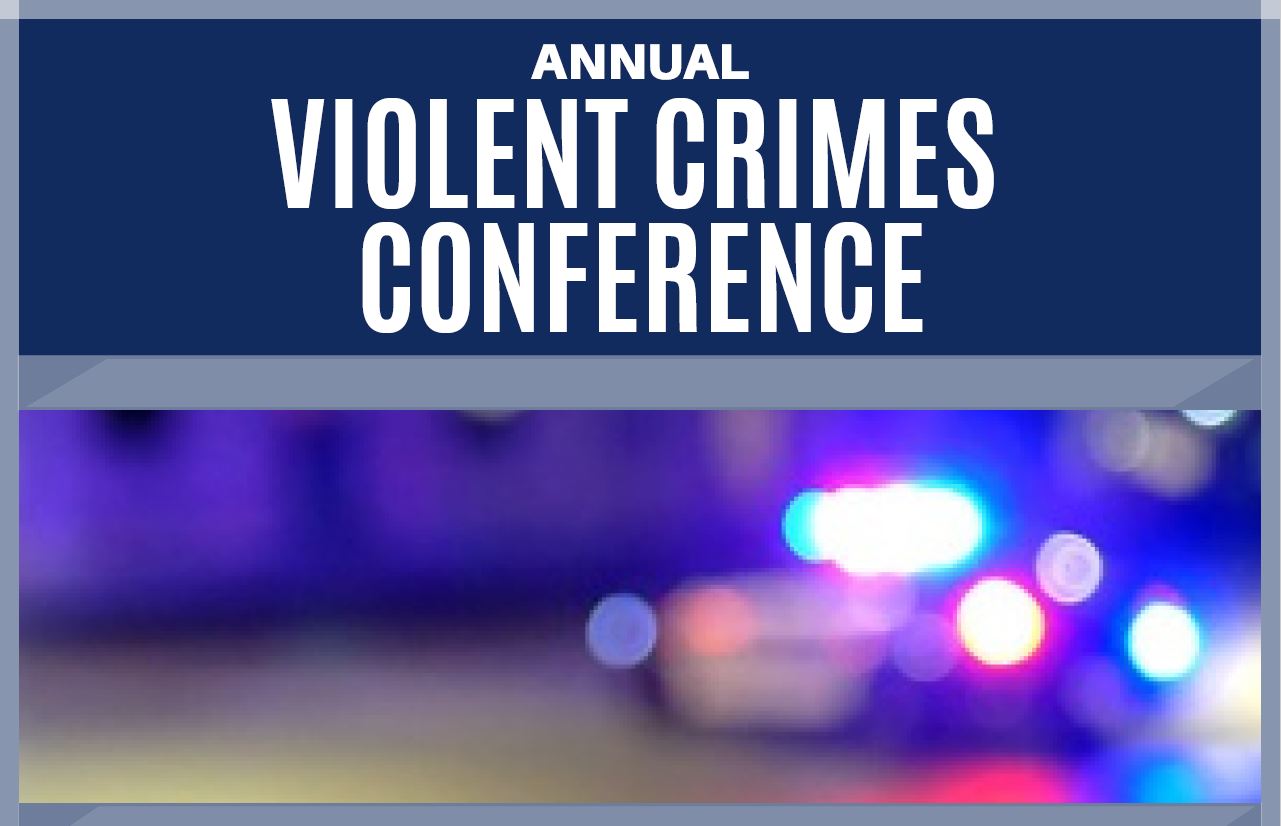 WEDNESDAY
7:30 a.m. - 4:00 p.m.
THURSDAY
7:30 a.m. – 4:00 p.m.
FRIDAY
7:30 a.m. – 12:30 p.m.
Doors will open daily at 7:30AM and breakfast will be available at that time. Training starts at 8:00AM each day.
SLCPD Detectives Nate Wiley & Tiffany Pappas
Digital Forensics
Mackenzie Lueck Homicide case study

South Jordan PD Lt. Matt Pennington
Weapons of Mass Destruction in a Small Town
Ryan McManigal case study

Chris Kotrodimos - Salt Lake County District Attorney Investigator
Google Investigations
The Ambush case study

Retired FBI Special Agent Todd Palmer
Interrogation Techniques
Chris Watts DV Homicide case study

Utah State Prison - Bureau of Investigations
"New" Utah State Prison Orientation and Interview Process

Clearfield PD Detective Josh Carlson
FBI Special Agent Jeff Ross
Davis County Sheriff's Office Sgt. John Peirce
Familial DNA Cases
Mark Burns - The Clearfield Rapist case study

SLCPD Detectives Doug Mackay & Kory Olsen
Civil Unrest Criminal Investigations
May 30th Riots case study

Bret Sayer - Human Remains K9 Handler
Kacy Robinson - Crime Scene & Forensic Analyst / K9 Handler
Fide Canem Cold Case, Inc.
Cadaver Dogs, Law Enforcement and the Courts

Rebekah Kay - Senior Biology Manager
Bo Smith - Forensic Scientist Manager
Utah State Crime Lab
DNA Forensic Tools for Investigations


Lodging
Lodging and other accommodations are the responsibility of attendees. No hotel block has been reserved for this conference.
Meals & Materials
Each participant will receive breakfast and lunch along with class materials and giveaways.
Registration Fee
Registration is $250.00. Fee includes meals and materials. Rooms are NOT included in this fee. Make checks payable to SLCPD. 2% processing fee for credit cards. No refunds will be issued after August 1.
Email PD.FSU@slcgov.com for registration payment. Payments by phone can be made by contacting Stacie Cryder at 801.799.3620 or David Pond at 801.799.3823.
---
For any questions concerning the conference, please contact Chris Johnson at christopher.johnson@slcgov.com or by calling 801.799.3128.