BOLO: SLCPD Seeks Male with Active Warrant
December 19, 2012
PR Office Closed for Christmas Holiday
December 24, 2012
Enhanced enforcement since Monday
December 20, 2012 — The Salt Lake City Police Department has been conducting enhanced enforcement along North Temple and will continue that focus through Friday.
"With the removal of the orange cones and a return to the free flow of traffic after more than three years of light-rail construction, increased criminal activity along North Temple is a possibility," Chief Chris Burbank said. "The operation this week makes it to clear to residents and businesses that we support them and will not tolerate those who would take advantage of the neighborhood."
Since Monday, the operation has posted the following results:
11 felony arrests,
16 misdemeanor arrests,
26 traffic citations,
4 jaywalking citations,
and 8 warning stops for traffic violations.
Officers have been concentrating on the North Temple corridor in order to identify and locate frequent criminal violators; discourage narcotic and prostitution related traffic; and increase the safety and security of those residents living and working in and around the operational area.
See Something, Say Something
If you see something suspicious, say something. For confidential tips, the Police Department offers the TipSoft online portal or mobile application. Anonymous tips may be sent by texting TIPSLCPD plus information to CRIMES (274637). To install the free app for iPhone or Droid, search for "TipSoft" or "TipSubmit" on the Apple App Store or Android Market.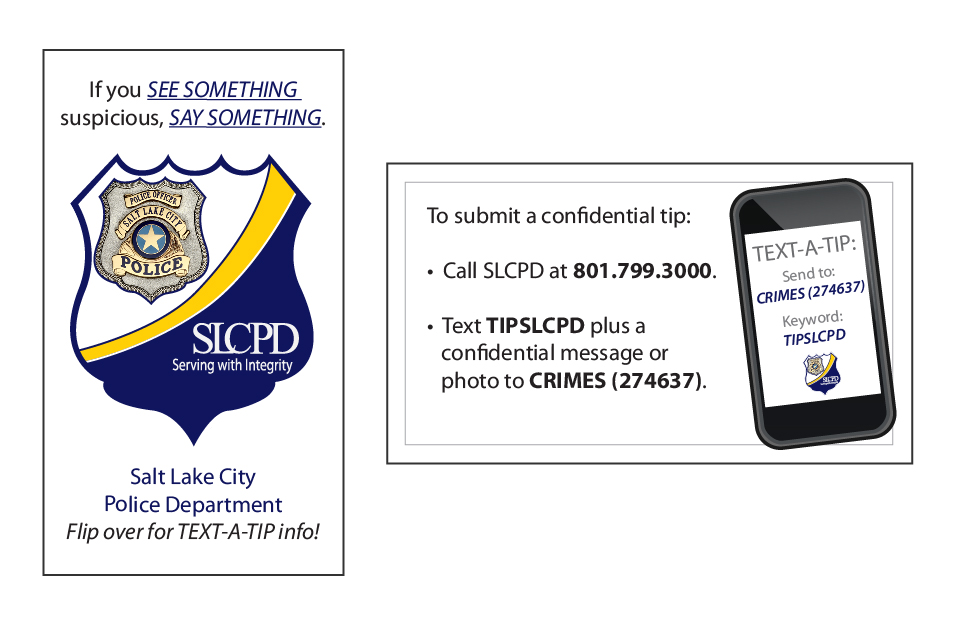 Contact: Reporters seeking comment should contact the Public Information Officer at 801.799.NEWS (6397).
###