Media Availability Friday at 10AM: Access to SLC Marathon Security Partners
April 19, 2013
OpEd: Disgrace in the U.S. Senate
April 23, 2013
Mestizo Coffeehouse hosts next officer drop-in April 25th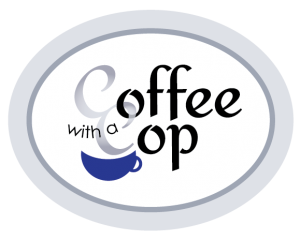 April 25, 2013 — Thursday morning the Salt Lake City Police Department  will drop into Mestizo Coffeehouse, 641 W. North Temple Suite #700, to answer questions about crime and public safety during the next "Coffee with a Cop."
Mestizo will offer a cup of coffee to anyone who speaks with an officer from 7–9 a.m. Community Intelligence Officers will be on hand to discuss crime trends and answer questions anyone may have about public safety.
 "Coffee with a Cop" is held the fourth Thursday of the month at a coffee shop in the city. A collaborative effort to solve public safety issues at the neighborhood level, this community outreach effort is supported by Salt Lake City, Local First Utah and the Downtown Alliance.
WHAT:           Coffee with a Cop

WHEN:           7–9 a.m. Thursday, April 25, 2013    
WHERE:         Mestizo Coffeehouse
                        641 W. North Temple Suite #700
                        Salt Lake City, Utah 84116
Contact: Reporters seeking comment, please contact the Public Information Officer at 801.799.NEWS (6397). Or join us for Coffee with a Cop Thursday morning.
###