Warm Temperatures, Burglaries on the Rise
May 9, 2013
Public safety tips: You Can Prevent Vehicle Theft, Burglary
May 14, 2013
Charlotte Mower, missing since 2001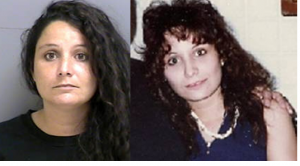 May 10, 2013 — Due to improvements in DNA technology, San Bernardino County Sheriff's Department has confirmed that an unidentified body in its jurisdiction is that of missing Salt Lake City woman Charlotte Mower.
The unidentified remains were located in the town of Needles, California, in February 2003, but identified through a DNA match just this month.
Mower, 36 years old at the time of her disappearance, was last seen in Salt Lake City, crossing a street in the area of 3500 South and 500 East in 2001. She was reported missing by a sister in October 2003. Mower's case is listed as active with the cold case unit of the San Bernardino County Sheriff's office. 
Contact: Reporters seeking comment should contact the Public Information Officer at 801.799.NEWS (6397).
###