Media Instructions Coverage of Funeral and Interment of Sgt. Derek Johnson
September 5, 2013
CANCEL: Jon Drake located.
September 12, 2013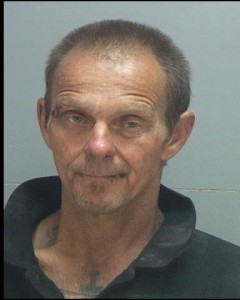 Posted on September 12,2013 — The Salt Lake City Police Department seeks the public's help to locate an individual for outstanding warrants:
Name:
Russell Curtis Young
Alias(es):
Russ Young, Scott Causey, Melvin Young, Curtis Young, Steve Baron, Dennis Young

DOB:
03/09/1966
Description:
Male white adult
 
5 feet 9 inches
 
150 pounds
 
Brown hair
 
Green eyes
 
 
Last seen:
Salt Lake City
 
 
Charges:
Burglary F2, and two counts of Theft F2.
Details:
Young is also a person of interest in a S.L.C forgery case # 13-82950.
Attachment:
Photo of suspect
 
 
Note:
Please do not make contact with the suspect. If you have information about the suspect's location, call (801) 799-3000 or text the keyword TIPSLCPD plus information to 274637. Reference: case #13-92793 and #13-82950.

 

Contact:
Reporters seeking comment should contact the Public Information Officer at 801.799.NEWS (6397).
###