Chief's Message, November 2013: A Look Inside the K9 Unit
November 6, 2013
SLCPD Welcomes 22 New Explorers Saturday
November 12, 2013
Call (801) 799-3000 if you recognize him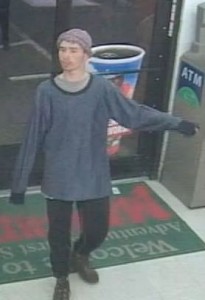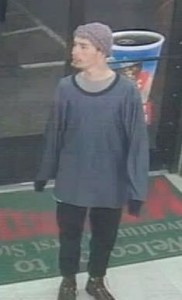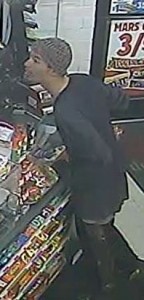 Surveillance photos above: top two from October 4, 2013; bottom two from November 4, 2013.
SALT LAKE CITY — The Salt Lake City Police Department seeks the public's help to identify and locate a man suspected of robbing the Maverik at 676 N. Redwood Road on two separate occasions.
October 4, 2013: At approximately 3:20 a.m., a man entered the store and initially asked the clerk if he could use the restroom, which the clerk said was closed for cleaning at the time. The suspect then walked over to the candy bar aisle, selected some candy bars, and returned to the counter. He presented a weapon and demanded money from the register. The suspect took some money and left the store on foot.
November 4, 2013: At 8:45 p.m., the same man entered the Maverik, presented a weapon and demanded money. The clerk said the register was locked and he did not have access. The suspect began to climb over the counter as another customer entered the store. The suspect ran out of the store without obtaining any money.
Suspect description:
male white adult
age: 20-29
clothing: dark beanie cap, blue sweater, and white pants with a stripe
The Police Department asks anyone who may know the identity or location of the suspect to call (801) 799-3000. Anonymous tips may be sent by texting the keyword TIPSLCPD plus any relevant information to CRIMES 274637. Reference: case #13-159679 or case #13-176293.
Contact: Reporters seeking comment should contact the Public Information Officer at 801.799.NEWS (6397).
###