SLCPD Hires 2 in New Supported Employment Program with Columbus Community Center
January 29, 2014
Scam Alert: Callers Claim to Be Police Officers Who Can Assist with IRS, Tickets
January 30, 2014
Harmons City Creek store site of latest memorial plaques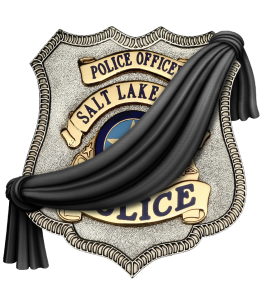 SALT LAKE CITY — The Salt Lake City Police History Project will hold a special ceremony Thursday, January 30, to recognize three officers killed in the line of duty.
Harmons City Creek has agreed to host the bronze plaques on the 100 South entrance to its downtown store, across the street from which the three were killed in separate events in 1858, 1894 and 1951. The fallen include:
Officer William Cooke
Sergeant Alonzo Wilson
Sergeant Thomas W. Stroud
The SLC Police History Project wishes to thank Mike Farley, grandson of Fallen Officer Sgt. Owen Farley, and his wife, Jody, and The Sun Products Corporation for sponsoring the plaques. For more information on SLCPD's fallen officers and Memorial Plaque Program, please visit slcpd.com/fallen.
WHO:
Deputy Chief James Coleman
Lt. Mike Ross, SLC Police History Project president
Mike and Jodi Farley, plaque sponsors and fallen officer family
The Sun Products Corporation, plaque sponsor
Ian Williams, The Salt Lake Scots Pipe Band
WHAT:
Unveil memorial for three Fallen Officers
WHEN:
2 p.m. Thursday, January  30, 2014
 
WHERE:
Harmons City Creek
135 E. 100 S.
Salt Lake City, UT 84111