Press Release: Robbery 7-11 Indiana Ave
May 29, 2014
Press Release: Vehicle Theft
June 3, 2014
First 20 reviewed cases released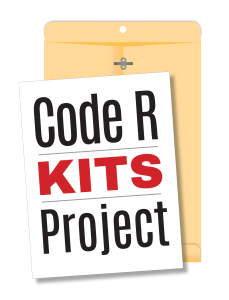 In April 2014 Salt Lake City Police Chief Chris Burbank partnered with Salt Lake County District Attorney Sim Gill and Commander Keith Squires of the Utah Department of Public Safety to announce the "Code R Kits Project."
The Code R Kits project is an effort to review every sexual assault evidence kit in the custody of the Salt Lake City Police Department that has not been taken to the State Crime Lab for DNA analysis and report to the public the status of each case. "Code R Kit" is the term used to describe evidence collected by a Sexual Assault Nurse Examiner, a forensic nurse who examines victims of sexual assault.
Chief Burbank assigned four detectives who have sexual assault investigations experience to review the cases where a Code R Kit was not sent to the state crime lab for DNA analysis. The oldest kit to be reviewed dates back to 1987, since which time statutes and technology have changed dramatically. Code R Kits project detectives will review each case to report why DNA analysis was not performed. Those results will be posted to the SLCPD website monthly until every case has been reviewed. If it is found that new evidence is obtained through this review cases will be followed up accordingly.
Warning, the following material may be graphic. It is recommended for those 18 years and older only. Parental discretion is advised. 
---
| | |
| --- | --- |
| New case #: | 001 |
| Year of incident: | 2000 |
| Victim's gender (M/F): | F |
| Code R Kit status: | |
| Why wasn't it tested at the time: | Victim declined to prosecute. |
| Is it recommended for testing now: | No |
| If not, what are the barriers to new testing: | Victim declined to prosecute. |
| Did the victim know the suspect: | No |
| Suspect's gender (M/F): | M |
| Prosecution status: | |
| Was case screened with DA's Office: | No |
| If screened but declined, why: | N/A |
| | Victim declined to prosecute, suspect unknown. |
| Other barriers to prosecution: | N/A |
| Summary: | Victim met suspect in a bar, had a few drinks, went back to his motel room and was sexually assaulted by the suspect. Follow-up detective contacted victim for follow up, and the victim at that time indicated that she did not want to pursue the case criminally. Code R Kit not sent because victim did not want to pursue. |
---
| | |
| --- | --- |
| New case #: | 002 |
| Year of incident: | 2002 |
| Victim's gender (M/F): | F |
| Code R Kit status: | |
| Why wasn't it tested at the time: | Suspect identified and arrested directly after incident reported. |
| Is it recommended for testing now: | No |
| If not, what are the barriers to new testing: | N/A |
| Did the victim know the suspect: | No |
| Suspect's gender (M/F): | M |
| Prosecution status: | |
| Was case screened with DA's Office: | Yes |
| If screened but declined, why: | N/A |
| | N/A |
| Other barriers to prosecution: | N/A |
| Summary: | Suspect was in SLC working from another country. Suspect met victim and they later went back to his room where the victim was sexually assaulted. Suspect was found and arrested.  The suspect was able to bail out of jail prior to trial and has not been seen since. Suspect currently has a NCIC want as well as a statewide felony warrant for sex abuse. Code R Kit not sent because suspect was identified. |
---
| | |
| --- | --- |
| New case #: | 003 |
| Year of incident: | 2002 |
| Victim's gender (M/F): | F |
| Code R Kit status: | |
| Why wasn't it tested at the time: | Two suspects identified, confessed and charged. |
| Is it recommended for testing now: | No |
| If not, what are the barriers to new testing: | N/A |
| Did the victim know the suspect: | No |
| Suspect's gender (M/F): | M |
| Prosecution status: | |
| Was case screened with DA's Office: | Yes |
| If screened but declined, why: | N/A |
| | N/A |
| Other barriers to prosecution: | N/A |
| Summary: | Two suspects identified and interviewed, subsequently confessing to their roles in this rape.  Both suspects were charged and warrants issued, both on statewide and NCIC.  Both suspects charged with F1 Rape bail $100,000.  Warrants and NCIC are still outstanding on both parties.  Code R Kit not sent because suspects were identified and confessed. |
---
| | |
| --- | --- |
| New case #: | 004 |
| Year of incident: | 1988 |
| Victim's gender (M/F): | F |
| Code R Kit status: | |
| Why wasn't it tested at the time: | Unknown, technology not developed. |
| Is it recommended for testing now: | Yes |
| If not, what are the barriers to new testing: | N/A |
| Did the victim know the suspect: | No |
| Suspect's gender (M/F): | M |
| Prosecution status: | |
| Was case screened with DA's Office: | No |
| If screened but declined, why: | N/A |
| | Unknown suspect |
| Other barriers to prosecution: | Statute of limitations has now expired. |
| Summary: | The victim was home alone and woke to a male standing over her holding a knife. The male sexually assaulted the victim.Even though the statute of limitations has expired on this case for Aggravated Burglary and sexual assault, due to the criminal behavior exhibited in this case it is recommended that the Code R Kit evidence be submitted in an attempt to identify the suspect. With the increase in DNA technology it is a strong possibility that an identifiable DNA could be discovered. |
---
| | |
| --- | --- |
| New case #: | 005 |
| Year of incident: | 1997 |
| Victim's gender (M/F): | F |
| Code R Kit status: | |
| Why wasn't it tested at the time: | Unknown |
| Is it recommended for testing now: | No |
| If not, what are the barriers to new testing: | Prosecution "FORMALLY" declined in late Feb 1998.  Since that declination, no new evidence was brought forth.  Statute of limitations has elapsed. |
| Did the victim know the suspect: | Yes |
| Suspect's gender (M/F): | M |
| Prosecution status: | |
| Was case screened with DA's Office: | Yes |
| If screened but declined, why: | Insufficient evidence |
| | N/A |
| Other barriers to prosecution: | N/A |
| Summary: | Victim went to an apartment with an acquaintance and because of her hazy recollection believes she was drugged and possibly sexually assaulted. Statute of limitations has expired. |
---
| | |
| --- | --- |
| New case #: | 006 |
| Year of incident: | 2004 |
| Victim's gender (M/F): | F |
| Code R Kit status: |  In Evidence |
| Why wasn't it tested at the time: | Victim declined to prosecute. |
| Is it recommended for testing now: | No |
| If not, what are the barriers to new testing: | N/A |
| Did the victim know the suspect: | Yes |
| Suspect's gender (M/F): | M |
| Prosecution status: | |
| Was case screened with DA's Office: | No |
| If screened but declined, why: | N/A |
| | Victim declined to prosecute. |
| Other barriers to prosecution: | N/A |
| Summary: | Victim states she went to a friend's house where she believes she was drugged and sexually assaulted. Detectives made contact with the victim and set a time for a follow up interview.  Victim never arrived for the interview and subsequently could not be located. Code R kit never taken to the state crime lab due to limited information from victim. |
---
| | |
| --- | --- |
| New case #: | 007 |
| Year of incident: | 2004 |
| Victim's gender (M/F): | M |
| Code R Kit status: | SLCPD Evidence room |
| Why wasn't it tested at the time: | DA declined to file charges; victim refused certain parts of the Code R exam. |
| Is it recommended for testing now: | No |
| If not, what are the barriers to new testing: | Victim declined to prosecute, no witnesses. |
| Did the victim know the suspect: | Yes |
| Suspect's gender (M/F): | M |
| Prosecution status: | Declined |
| Was case screened with DA's Office: | Yes |
| If screened but declined, why: | N/A |
| | N/A |
| Other barriers to prosecution: | N/A |
| Summary: | Victim stated that after a party, he got into a bus where he drank alcohol and smoked Marijuana. Victim stated he was sexually assaulted while on the bus. He was dropped off down town where he assaulted a store clerk and ran from police. During the investigation, limited information was received from the victim. This case was screened and declined by the DA. Code R Kit exam never taken to the SCL. |
---
| | |
| --- | --- |
| New case #: | 008 |
| Year of incident: | 2004 |
| Victim's gender (M/F): | F |
| Code R Kit status: | SLC evidence room |
| Why wasn't it tested at the time: | Victim never complained of being sexually assaulted. |
| Is it recommended for testing now: | No |
| If not, what are the barriers to new testing: | N/A |
| Did the victim know the suspect: | No |
| Suspect's gender (M/F): | M |
| Prosecution status: | |
| Was case screened with DA's Office: | No |
| If screened but declined, why: | N/A |
| | Not enough evidence to screen. |
| Other barriers to prosecution: | N/A |
| Summary: | Victim stated that she was kidnapped but never remembered if she was sexually assaulted. After victim ran from one of the suspects, she fell and could not remember anything until she woke up on a park bench. She was taken to the hospital and Code R Kit was done. Detectives interviewed the victim. Throughout the investigation, the account of events varied and no claims of sexual assault remained. |
---
| | |
| --- | --- |
| New case #: | 009 |
| Year of incident: | 2004 |
| Victim's gender (M/F): | M |
| Code R Kit status: | |
| Why wasn't it tested at the time: | Suspect admitted to having sex with victim. |
| Is it recommended for testing now: | N/A |
| If not, what are the barriers to new testing: | N/A |
| Did the victim know the suspect: | Yes |
| Suspect's gender (M/F): | F |
| Prosecution status: | |
| Was case screened with DA's Office: | Yes |
| If screened but declined, why: | N/A |
| | N/A |
| Other barriers to prosecution: | N/A |
| Summary: | 25 Year old suspect had sex with 14 year old victim. Code R Kit was done on victim. No exam was done on suspect as she confessed to the crime. Code R Kit was never taken to State Crime Lab as the suspect confessed to the crime. Charges filed and warrant obtained.  Suspect booked into jail. |
---
| | |
| --- | --- |
| New case #: | 010 |
| Year of incident: | 2004 |
| Victim's gender (M/F): | N/A |
| Code R Kit status: | SLC evidence room |
| Why wasn't it tested at the time: | Declined, not enough evidence in the case. |
| Is it recommended for testing now: | No |
| If not, what are the barriers to new testing: | Victim willingly moved back in with suspect shortly after the incident. |
| Did the victim know the suspect: | Yes |
| Suspect's gender (M/F): | M |
| Prosecution status: | |
| Was case screened with DA's Office: | Yes |
| If screened but declined, why: | Not enough evidence. |
| | N/A |
| Other barriers to prosecution: | N/A |
| Summary: | Suspect is victim's ex-husband. Suspect came over to victim's house and both got into an altercation. Initially, victim stated that she was sexually assaulted by suspect. Case was screened with the DA and declined for lack of evidence. Code R Kit never taken to SCL as no sexually related charges were filed. |
---
| | |
| --- | --- |
| New case #: | 011 |
| Year of incident: | 2003 |
| Victim's gender (M/F): | F |
| Code R Kit status: | |
| Why wasn't it tested at the time: | Known suspect. There was no question that sexual activity occurred. |
| Is it recommended for testing now: | No |
| If not, what are the barriers to new testing: | The suspect was arrested. Charges were declined by the District Attorney's Office. |
| Did the victim know the suspect: | Yes |
| Suspect's gender (M/F): | M |
| Prosecution status: | |
| Was case screened with DA's Office: | Yes |
| If screened but declined, why: | N/A |
| | N/A |
| Other barriers to prosecution: | N/A |
| Summary: | A male and female who lived in the same neighborhood came into contact. The female stated that the male grabbed her and pulled her into his house and raped her. The male stated that the female came with him willingly and had consensual sex with him. Patrol officers responded, interviewed both parties, and arrested the male for rape. A Detective conducted a follow-up interview with the female and screened the case with the District Attorney's Office. The District Attorney's Office declined to file charges. |
---
| | |
| --- | --- |
| New case #: | 012 |
| Year of incident: | 2003 |
| Victim's gender (M/F): | F |
| Code R Kit status: | |
| Why wasn't it tested at the time: | The victim admitted to making a false allegation. |
| Is it recommended for testing now: | No |
| If not, what are the barriers to new testing: | N/A |
| Did the victim know the suspect: | Yes |
| Suspect's gender (M/F): | M |
| Prosecution status: | |
| Was case screened with DA's Office: | Charges were screened against the complainant for making a false police report. |
| If screened but declined, why: | N/A |
| | N/A |
| Other barriers to prosecution: | N/A |
| Summary: | Patrol officers were called to the Juvenile Detention Center due to a female teenager in their custody having bruises on her. The female teenager initially told officers that she had run away from home and gone to a club with friends. She drank alcohol and smoked marijuana while at the club. She said that she did not remember being sexually assaulted, but implications were made by her that a sexual assault may have occurred at the apartment she went to with her friends after leaving the club. The female named a suspect and gave additional details to the investigating detective about the sexual assault during a follow-up interview. The police department began looking for the suspect, but a couple weeks later the female admitted to her probation officer and her mother that she had made the sexual assault story up to help get out of trouble. Charges were screened against the female for making a false police report. |
---
| | |
| --- | --- |
| New case #: | 013 |
| Year of incident: | 2003 |
| Victim's gender (M/F): | F |
| Code R Kit status: | |
| Why wasn't it tested at the time: | The suspect was identified and subsequently confessed. |
| Is it recommended for testing now: | No |
| If not, what are the barriers to new testing: | N/A |
| Did the victim know the suspect: | No |
| Suspect's gender (M/F): | M |
| Prosecution status: | |
| Was case screened with DA's Office: | Yes. Suspect charged and arrested. |
| If screened but declined, why: | N/A |
| | N/A |
| Other barriers to prosecution: | N/A |
| Summary: | A Vice Detective spoke with a known female prostitute who told the Detective she had been raped by a potential client the previous night. A suspect was identified and interviewed. The suspect admitted to raping the female. The suspect was charged by the District Attorney's Office with two counts of Aggravated Sexual Assault. |
---
| | |
| --- | --- |
| New case #: | 014 |
| Year of incident: | 2003 |
| Victim's gender (M/F): | F |
| Code R Kit status: | |
| Why wasn't it tested at the time: | Suspect known. |
| Is it recommended for testing now: | No |
| If not, what are the barriers to new testing: | N/A |
| Did the victim know the suspect: | Yes |
| Suspect's gender (M/F): | M |
| Prosecution status: | |
| Was case screened with DA's Office: | Yes |
| If screened but declined, why: | Declined citing "evidence problems". |
| | N/A |
| Other barriers to prosecution: | N/A |
| Summary: | A female had an ex-boyfriend at her residence. The female stated that while the ex-boyfriend was there he raped her. When the ex-boyfriend was interviewed he stated that the female agreed to have sex with him for money. The case was screened with the District Attorney's Office and charges were declined citing "evidence problems". |
---
| | |
| --- | --- |
| New case #: | 015 |
| Year of incident: | 2003 |
| Victim's gender (M/F): | F |
| Code R Kit status: | |
| Why wasn't it tested at the time: | Unable to locate victim after initial report. |
| Is it recommended for testing now: | No |
| If not, what are the barriers to new testing: | Unable to locate victim after initial report. |
| Did the victim know the suspect: | Yes |
| Suspect's gender (M/F): | M |
| Prosecution status: | |
| Was case screened with DA's Office: | No |
| If screened but declined, why: | N/A |
| | Investigators lacked sufficient evidence to proceed to screening without further information from the victim at the time. |
| Other barriers to prosecution: | N/A |
| Summary: | A female stated that she was raped by an acquaintance. When a follow-up Detective tried to make contact with the female for additional information they were unable to locate the female. Detectives checked numerous addresses and phone numbers in attempt to locate the female but were unsuccessful. |
---
| | |
| --- | --- |
| New case #: | 016 |
| Year of incident: | 2003 |
| Victim's gender (M/F): | F |
| Code R Kit status: | |
| Why wasn't it tested at the time: | The victim stated she consented to sexual intercourse. |
| Is it recommended for testing now: | No |
| If not, what are the barriers to new testing: | Victim recanted her original statement with law enforcement no crime committed. |
| Did the victim know the suspect: | Yes |
| Suspect's gender (M/F): | M |
| Prosecution status: | |
| Was case screened with DA's Office: | No |
| If screened but declined, why: | N/A |
| | No crime was established after the second interview with the victim. |
| Other barriers to prosecution: | N/A |
| Summary: | The victim and the suspect were 17 years old and were sleeping in the same house.  The victim at first told officers she was raped during the night by the male suspect.  After a second interview with the victim at the Children's Justice Center, she recanted her prior statement and told Special Victim Detectives that the sexual intercourse was consensual between the two of them. |
---
| | |
| --- | --- |
| New case #: | 017 |
| Year of incident: | 2003 |
| Victim's gender (M/F): | F |
| Code R Kit status: | |
| Why wasn't it tested at the time: | The victim stated she wanted the case dropped and didn't want to proceed. Urine from the CODE R kit was tested for GHB, results came back as negative from the crime lab. |
| Is it recommended for testing now: | No |
| If not, what are the barriers to new testing: | Victim wanted the case closed. |
| Did the victim know the suspect: | Yes |
| Suspect's gender (M/F): | M |
| Prosecution status: | |
| Was case screened with DA's Office: | No |
| If screened but declined, why: | N/A |
| | The victim wanted the case to be closed. |
| Other barriers to prosecution: | N/A |
| Summary: | The victim and the suspect went on a date together. The victim stated throughout the date she had several alcoholic drinks. The victim stated she didn't recall much of the night and felt like she may have been given a date rape drug while on the date. She did recall her pants being pulled down and the suspect being inside of her. The victim later told the special victim's detective that she wanted the case to be closed and did not want to proceed with the investigation. |
---
| | |
| --- | --- |
| New case #: | 018 |
| Year of incident: | 2003 |
| Victim's gender (M/F): | M |
| Code R Kit status: | |
| Why wasn't it tested at the time: | The evidence did not support the victim's statement. The detective contacted the victim for a follow up interview to verify details of the case. The victim failed to follow through for an additional interview. |
| Is it recommended for testing now: | No |
| If not, what are the barriers to new testing: | N/A |
| Did the victim know the suspect: | Yes |
| Suspect's gender (M/F): | M |
| Prosecution status: | |
| Was case screened with DA's Office: | No |
| If screened but declined, why: | N/A |
| | Investigators lacked sufficient information and evidence to proceed to screening without further information from the victim at the time. |
| Other barriers to prosecution: | N/A |
| Summary: | The victim stated he was held against his will and anally raped several times. He states he was"grabbed" by the suspect while waiting for the Trax train and then taken against his will to an old house in Salt Lake City. Once at the house he was forced to smoke crystal meth and perform as the suspect's lover or be "thrown into the basement and be locked in." |
---
| | |
| --- | --- |
| New case #: | 019 |
| Year of incident: | 2003 |
| Victim's gender (M/F): | F |
| Code R Kit status: | |
| Why wasn't it tested at the time: | Suspect's were known, case declined. |
| Is it recommended for testing now: | No |
| If not, what are the barriers to new testing: | District Attorney "Formally" declined this case for charges in July, of 2003. Statute of Limitations has since elapsed. |
| Did the victim know the suspect: | Yes |
| Suspect's gender (M/F): | M |
| Prosecution status: | |
| Was case screened with DA's Office: | Yes |
| If screened but declined, why: | Lack of evidence |
| | N/A |
| Other barriers to prosecution: | N/A |
| Summary: | The juvenile victim stated she was raped by several males over the course of a few days.  The victim had run away from home and was staying at an apartment with the suspects. |
---
| | |
| --- | --- |
| New case #: | 020 |
| Year of incident: | 2003 |
| Victim's gender (M/F): | F |
| Code R Kit status: | |
| Why wasn't it tested at the time: | Suspect was known, case declined by the District Attorney. |
| Is it recommended for testing now: | No |
| If not, what are the barriers to new testing: | District Attorney "Formally" declined this case for charges in Aug, of 2003. Statute of Limitations has since elapsed. |
| Did the victim know the suspect: | Yes |
| Suspect's gender (M/F): | M |
| Prosecution status: | |
| Was case screened with DA's Office: | Yes |
| If screened but declined, why: | Lack of evidence and witness problems |
| | N/A |
| Other barriers to prosecution: | N/A |
| Summary: | The adult suspect and the juvenile victim knew each other. The suspect picked up the victim from her house at 1:00 a.m. and they drove down the street. The two were located by the victim's father and the police were contacted. Victim told police she was sexually assaulted by the suspect. |