VIDEO: Shows Hoberman Arch Thieves Leaving Scene of Crime
December 10, 2014
Public Notice: Evidence Disposal Set for December 22, 2014
December 11, 2014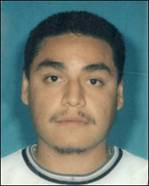 Photo: Leonel Perales, killed in 2001.
SALT LAKE CITY — Homicide detectives today made another arrest in the 2001 homicide of Leonel Perales.
Detectives secured an arrest warrant yesterday for Jeffry Henry Suarez, who is the third person arrested in this case. Earlier today officers booked Suarez into the Salt Lake County Jail. Bail is set at $1 million.
Perales was killed by a gunshot wound to the chest September 28, 2001. (Case #2001-182462)
MEDIA CONTACT:
Public Relations Unit
801.799.NEWS
801.799.6397
###