In Memoriam: Officer Blaine Baxter (1935)
September 4, 2015
In Memoriam: Sergeant James Faraone (2001)
September 18, 2015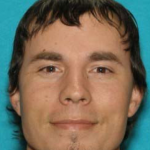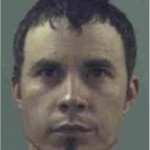 Curtis Crosby
Call (801) 799-3000 if you have information
SALT LAKE CITY — The Salt Lake City Police Department asks the community's help in locating a person of interest.
At approximately 5:30 p.m. tonight a man entered the US Bank at 2243 E 2100 S, indicated that he may have explosives with him and demanded money. The teller complied and the suspect fled the bank. Robbery detectives have named Curtis Crosby (30) as a person of interest.
Suspect Description:
Male white adult
30 years old
Slim build, 6'0 tall
Brown hair
Brown eyes
The Police Department asks anyone who may know the location of this person of interest to call (801) 799-3000. Anonymous tips may be sent by text to 274637. Please start your text with TIPSLCPD, which routes it to the police department. Then include any relevant information. Reference: case #15-177839.
###