SLCPD seeks Community's help to Identify and Locate Strong-arm Robbery Suspect
September 30, 2015
In Memoriam: Officer Charles Riley (1909)
October 5, 2015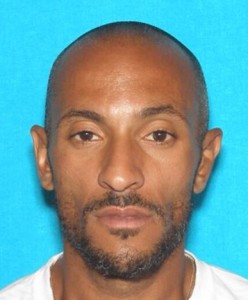 Nathan Johnson, 37, charged with obstruction of justice
SLCPD seeks Community help for  September, 2014 Glendale Homicide
Call (801) 799-3000 if you have information
SALT LAKE CITY — The Salt Lake City Police Department is requesting information from anyone who may know about the murder of an 18-year-old in Glendale last year.
On September 18th, 2014, the body of 18-year-old Gustavo Jarquin,18, was found on the side of the road near Indiana Avenue and Pueblo Street, on the west side of Salt Lake City. This case is open and active and will continue to be, pending resolution.
On Monday, last week, September 21st, 2015, with the assistance of the Salt Lake County District Attorney's Office, Homicide detectives secured an arrest warrant for Nathan Johnson, 37, for Obstruction of Justice in this case. The following day detectives traveled to Antioch, California and with the assistance of local law enforcement, took Johnson into custody and he is currently awaiting extradition to Utah.
SLCPD encourages members of the community to come forth, including involved persons who have already been interviewed, to help provide the final pieces of this ongoing investigation.
The Police Department asks anyone who may have information to please call (801) 799-3000. Anonymous tips may be sent by text to 274637. Please start your text with TIPSLCPD, which routes it to the police department. Then include any relevant information. Reference: case #14-162535 and/ or call the Homicide Unit directly at (801) 799-3753. https://slcpd.com/video-family-asks-witnesses-to-come-forward-in-sons-homicide
###