SLCPD taking back Unwanted Prescription Drugs this Saturday
April 27, 2016
Press Release: Use Of Force Data Now Online
May 2, 2016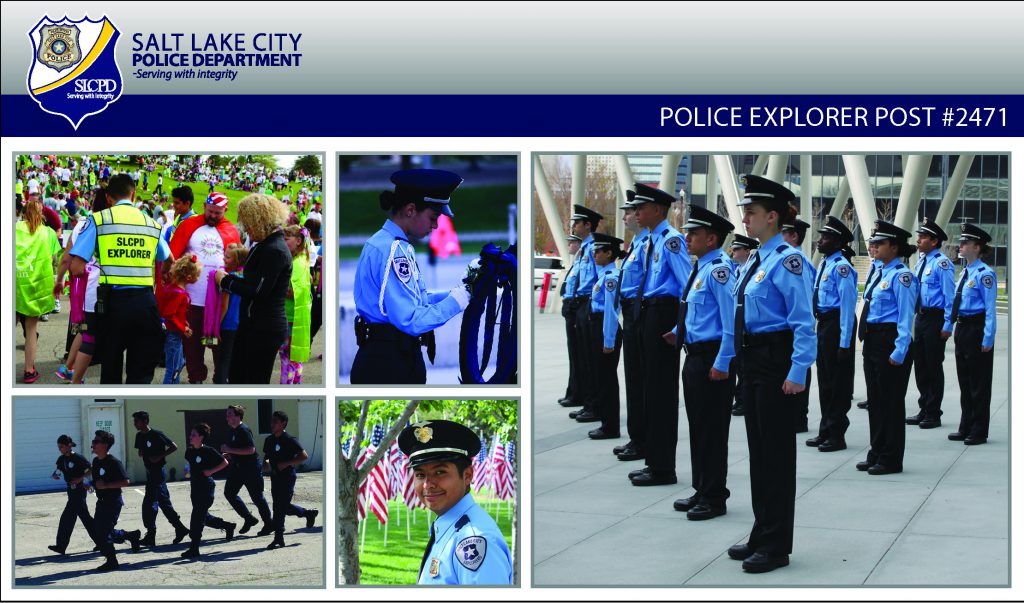 SALT LAKE CITY — The Salt Lake City Police Department will be training the next generation of officers at the Youth Explorer Police Academy this Saturday.
Despite a sometimes negative attitude toward law enforcement among some young people, a select few choose to engage. They come forward and truly explore what police officers do and the positive impact they have while serving their community. The Explorers often balance school sports, part time jobs, and college classes. Yet in view of all this, our youth Explorer post contributed a full 2,365 hours of community service to improve their neighborhoods and schools over this past 12-month period.
The Academy is an intense, day-long police training involving youth from the ages of 14 to 20 years old. Being an Explorer allows young people to see life from the perspective of the thin blue line and what it really takes to be a police officer. After a short time in the program many Explorers fully embrace the lifestyle and moral code that is expected of those who wear a law enforcement badge. Explorers learn skills at every level that may be used throughout their lives, they are held to high standards, teamwork, integrity and professionalism.
Tomorrow, Saturday, 15 new Explorers will receive hands-on, real-life training in the field of law enforcement. They will learn how to work together as a team to solve the problem at hand. They will also learn how to take proactive steps toward their future goals, and throughout the entire process they will have the guidance of our police officers as role models.  By forging partnerships with a wide variety of youth, the value of our Explorer program extends beyond recruiting and helps foster community relationships regardless of their career visions.
This group of Explorers is unique in that they represent several different countries – and speak a variety of different languages. Over half (10) of the Explorers are female and minorities, a trend toward diversity we hope will continue. This new addition of Explorers will bring our numbers to a total number of 52 young men and women serving our community through the Salt Lake City Police Explorers program.
The media is invited to observe and participate in the Explorer Academy on April 30, 2016 at the Salt Lake City Police Station located at 475 South 300 East. Please plan to arrive at around 8:30 a.m. if possible. Training ends at 4:00 p.m.
###