Police Seek to Locate Missing Person Last Seen In SLC
August 16, 2017
In Memoriam: Marshal Andrew H. Burt (1883)
August 25, 2017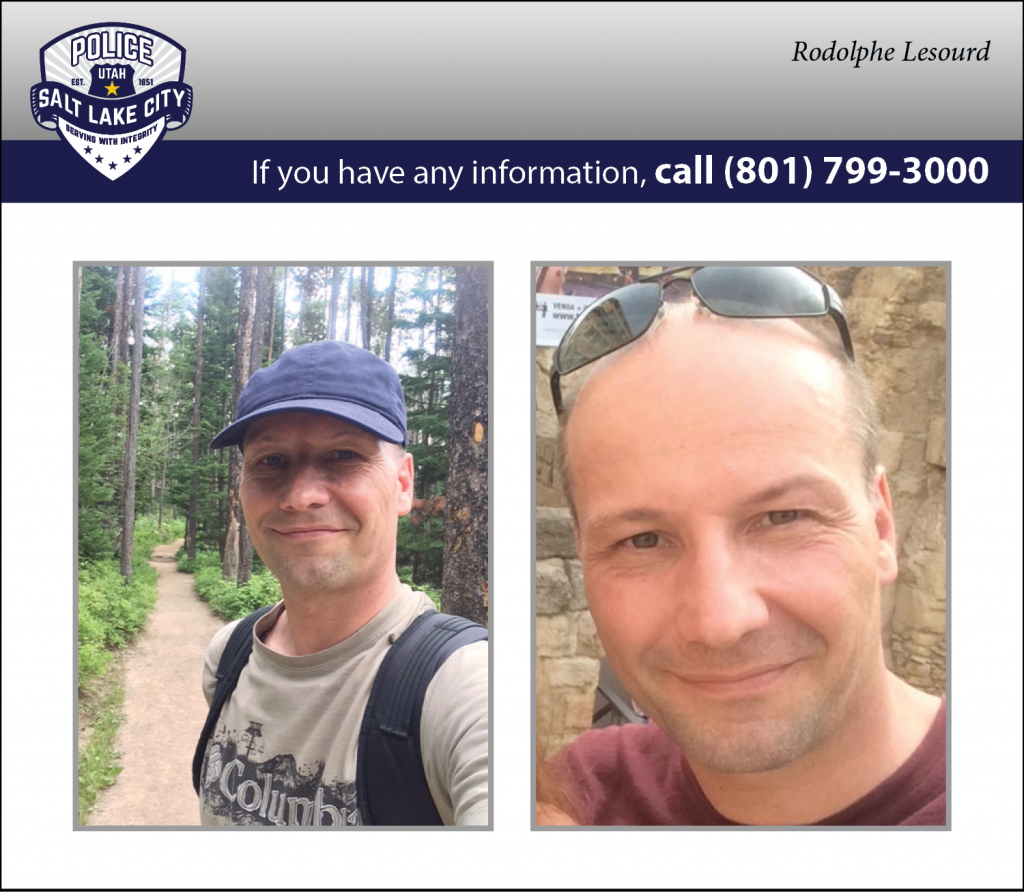 SALT LAKE CITY — The Salt Lake City Police Department is seeking the public's help in locating Rodolphe Enrique Jean-Pierre Lesourd, 47, a French citizen.
Rodolphe was last seen on Sunday, August 6th, 2017. He checked out of the Double Tree by Hilton Hotel Salt Lake City Airport on Monday, August 7th, and was supposed to get on a flight back to France that same day, but he never got on the plane.
Rodolphe's employer has offered a reward for any information leading to the location of Rodolphe. The Salt Lake City Police Department is not involved in the reward process.
The police department asks anyone with information about Rodolphe's location to call (801) 799-3000. Reference, case #17-147755.
###