SLCPD seeks to locate missing person Mackenzie Lueck
June 22, 2019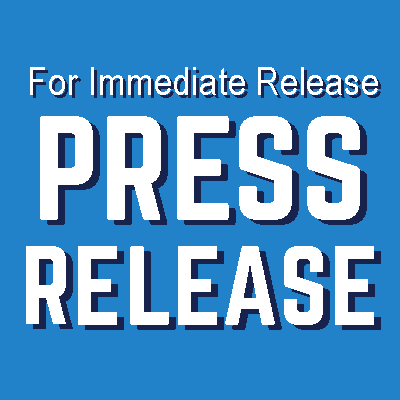 Chief Mike Brown Elected Second Vice President of Major Cities Chiefs Association
September 23, 2019
SALT LAKE CITY — On June 28, 2019 Chief Mike Brown spoke at a press conference. Below you can read what Chief Brown said about the investigation and arrest in this case.
"It is with a heavy heart that I address you today.
After an exhaustive week of investigation, we are filing charges of aggravated murder, aggravated kidnapping, obstruction of justice, and desecration of a body in the homicide of Mackenzie Lueck. The man charged with these horrific and tragic crimes, is the person of interest, Ayoola Adisa Ajayi. I will not be saying this killer's name again but will go through what has transpired over the last 12 days.
On June 20, 2019, Salt Lake City Police Department was notified of a missing person investigation for Mackenzie Lueck. Investigations confirmed that on June 17, 2019, Mackenzie departed a plane at the Salt Lake City Airport at approximately 2:00 a.m. Mackenzie obtained a ride via transport services to the destination of Hatch Park, located in North Salt Lake City. Mackenzie was dropped off by the transport services at Hatch Park, where another individual met with her.  Mackenzie left the park with this individual at approximately 3:00 a.m. on June 17, 2019.
Investigations were conducted on Mackenzie's phone records, social media and other communications, which showed that all communications ceased from Mackenzie at 3:00 a.m. on June 17, 2019. Investigations into Mackenzie's phone showed that communications and data ceased at the time of June 17, 2019, at approximately 3:00 a.m.
Investigations of Mackenzie's phone records show that her last communications were with the arrested person.
In an interview with him, he admitted to having text conversations with Mackenzie on June 16, 2019, at approximately 6:00 p.m., but nothing after this time. The arrested person stated that he did not know what Mackenzie looked like and denied having seen a photo or online profile of Mackenzie, despite having several photos of her and profile photo. The arrested person denied any personal contact with Mackenzie or meeting with her at any time.
Investigations of both the arrested person's and Mackenzie's phone records show the location of their phones to be at Hatch Park within less than a minute of each other. This was the same time as Mackenzie's phone stopped receiving any further data or location services on June 17, 2019, at approximately 3:00 a.m.
In speaking with Mackenzie's family members and close friends, it is highly unusual and suspect that Mackenzie would not have any communication or social media activity, despite multiple attempts to contact her by them, and by law enforcement.
During a search warrant on the arrested person's residence and property on June 26, 2019, the arrested person's neighbors informed Detectives that they observed him burning something in his backyard with the use of gasoline on the dates of June 17, 2019, and June 18, 2019. The search warrant resulted in the findings of a fresh dig area on his property, which is the same area that the arrested person was reported burning something.
A forensic excavation of the burn area was conducted, which resulted in the finding of several charred items that were consistent with personal items of Mackenzie Lueck. Other charred material was located, which has now forensically been determined to be female human tissue.
A DNA profile of that human tissue was obtained during forensic testing by the Utah State Lab. That DNA profile was compared and is consistent with a DNA profile obtained through further forensic testing of personal items of Mackenzie Lueck.
At 9:20 this morning, we were able to take the suspect into custody.
After the arrest, I spoke to Greg Lueck and informed them of the developments of the investigation. This is one of the most difficult phone calls I've ever made. As both Greg and his wife Diana were both devastated and heartbroken by this news. Greg wanted me to say, again, they are so thankful to the officers and staff of the police department, the community of Salt Lake City, and those across the nation that have shown compassion and tried to help in the search for Mackenzie.
I'd like to echo his sentiment. I am personally grateful. We will continue to look into this situation to determine if he acted alone or if he had help. Salt Lake City is a tight-knit, caring, family-oriented community and I hope that we can all work together to help prevent this from ever happening again."
###