Press Release: SLCPD Seeking Information Related to a Homicide
December 1, 2020
For Immediate Release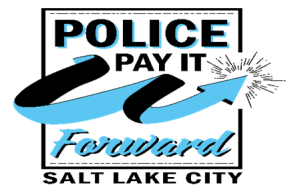 SLCPD donates 50 new tablets to SLC School District high schools
SLCPD's 3rd Annual Back to School Police Pay it Forward looks very different this year
SALT LAKE CITY — Officers missed out on one of their favorite events of the year, where they would have taken children shopping for school clothes and supplies for the new school year. COVID-19 forced SLCPD to re-imagine the Police Pay it Forward Back to School event, usually held in August. As such, the Salt Lake City Police Department will be donating, and delivering, 50 new tablets to students from West High School, Highland High School, and East High School.
"We recognize the difficulty and hardship associated with remote learning – for students, teachers, and parents this year," said Salt Lake City Police Chief Mike Brown. "We hope this donation will help ease some of this burden for students, who have been unable to purchase their own devices and assist them to succeed this year."
"With sincere appreciation and on behalf of our students in Salt Lake City School District, we accept the generous donation of 50 tablets from the Salt Lake City Police Department to support our students during virtual learning," said Salt Lake School District's Interim Superintendent Larry Madden. "These tablets will increase opportunities for our students to succeed."
"We are grateful to Salt Lake City Police Department for their vision of supporting students during the pandemic and holiday season," said Salt Lake Education Foundation Director James Yapias. "The Salt Lake Education Foundation is committed to ensuring that every student is able to perform to the best of their ability."
See the donation of tablets and have an opportunity to interview SLCPD Chief Brown and SLCSD officials.
WHO:
Salt Lake City Police Department

Salt Lake City School District Officials

SLCSD high school students

WHAT:
3rd Annual SLCPD Back to School Police Pay it Forward
WHEN:
10 a.m. – 10:30 a.m. Wednesday, December 16, 2020
 
WHERE:
West High School
 
241 North 300 West
 
Salt Lake City, UT 84103
 
 
Contact:
Reporters seeking comment should contact the Public Information Officer at 801.799.NEWS (6397).
Salt Lake City Police Department created the Police Pay It Forward program, in conjunction with the Salt Lake Police Foundation and the Police Mutual Aid Foundation, to create opportunities for the Department to give back to school-aged children within the community. Two events are hosted annually with the help and collaboration of the Salt Lake City School District, Department of Child and Family Services, and the hundreds of volunteers. In August, Officers take children back to school shopping to prepare them for the new school year. In December, Officers take children shopping for holiday gifts for them and their family members. Participating Officers and civilian employees have helped raise over $15,000 toward this charitable program.
###