SLCPD SWAT Takes Aggravated Assault Suspect into Custody
October 13, 2021
SLCPD Commemorates Fallen Officers During Police Weekend
October 13, 2021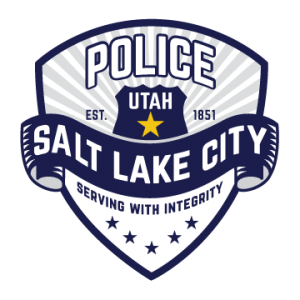 SALT LAKE CITY POLICE DEPARTMENT
MIKE BROWN Police Chief
PUBLIC INFORMATION October 13, 2021
FOR IMMEDIATE RELEASE
SLCPD Holds Plaque Dedication Ceremony for Fallen Officer
SALT LAKE CITY — The Salt Lake City Police Department will hold a plaque dedication ceremony for fallen SLCPD Sergeant Nephi Pierce on Thursday, October 14th at 11:00 a.m.
On November 27, 1922, around midnight, Sergeant Nephi Pierce and Officer George Watson responded to a report of suspicious males matching the description of recent robbery suspects. One of the males drew a gun and shot Sergeant Pierce in the abdomen. Officer Watson was pistol-whipped but recovered.
Sergeant Pierce died because of his gunshot wound on March 26, 1923.
Sergeant Pierce was married to his wife, Marie Pierce. They did not have any children. They are buried next to each other in the Mount Olivet Cemetery, located at 1342 E. 500 S. in Salt Lake City.
To read more about Sergeant Pierce, please click here: Sergeant Nephi Pierce – SLCPD .
The SLCPD is committed to preserving its history and commemorating officers who have made the ultimate sacrifice to serve the community.
Private donations have paid for the creation and installation of plaques around the city at the locations of where some of the officers have died. Sergeant Pierce's plaque was donated by the Police Mutual Aid Association (PMAA).
WHO: SLCPD department members
WHAT: Plaque Installation Ceremony for Sergeant Nephi Pierce
WHEN: Thursday, October 14, 2021, from 11:00 a.m. to 12:00 p.m.
WHERE: Salt Lake County District Attorney's Office, 35 E. 500 S., Salt Lake City, UT, 84111
VISUALS: SLCPD Chief Mike Brown prepared remarks, Command Staff attendance, representatives of the District Attorney's Office, the plaque installation, and the revealing of the plaque.
CONTACT: Sergeant Mark Wian, 385-261-1310
###
MEDIA CONTACT:
Public Relations Unit
801.799.NEWS
801.799.6397