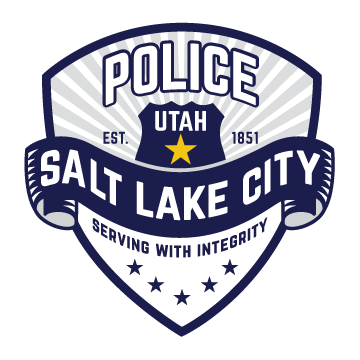 December 30, 2021
Media Contact Information: PolicePRUnit@slcgov.com
SLCPD SWAT Safely Arrests Suspect Who Discharged Firearm in City Limits
SALT LAKE CITY — Officers with the Salt Lake City Police Department's SWAT team safely took a 40-year-old man into custody following a standoff that lasted nearly four hours.
This investigation started at 7:36 p.m. on December 29, 2021 when SLC911 received reports of someone hearing gunshots in the area of Lafayette Drive and Lamarne Street. Officers arrived and started securing the neighborhood, checking for victims and looking for the suspect.
While investigating, officers witnessed the suspect holding a firearm. Additional patrol officers and medical teams were immediately dispatched to the area.
The initial responding SLCPD patrol officers contacted the suspect and began lengthy negotiations. Officers asked several people living in the immediate area to temporarily shelter in place.
Officers located gunfire evidence near the suspect's residence and confirmed the suspect had fired several rounds outside the residence towards the ground.
Based on the preliminary investigation, the suspect did not specifically target any neighbors or any homes while shooting.
No injuries were reported as a result of the suspect's actions.
The on-scene incident commander requested the assistance of SLCPD SWAT and Crisis Negotiators. These highly trained teams provide patrol officers with additional resources.
At 11:25 p.m. on December 29, 2021, SLCPD SWAT officers safely took the suspect into custody after he exited the residence and began having face-to-face conversations with SLCPD SWAT officers.
Paramedics transported the suspect to an area hospital for a physical and mental health evaluation.
The suspect's name will not be released unless and until he is booked into the Salt Lake County Metro Jail.
Three photos from the scene are being released.
Note: An SLCPD Public Information Officer (PIO) responded to the scene to provide interviews and updates to media.
The On-Duty Watch Commander has no additional updates and is not available for any interviews.
Media may contact the SLCPD PR Unit via email at PolicePRUnit@slcgov.com.
###