SLCPD Arrest Burglary Suspect Armed with Axe
March 14, 2022
SLCPD Announces Third Arrest in General Drive Homicide
March 18, 2022
March 17, 2022
Media Contact Information: PolicePRUnit@slcgov.com
SLCPD Arrest Man Accused of Stealing Police Patrol Car
SALT LAKE CITY — Officers with the Salt Lake City Police Department (SLCPD) have arrested a 25-year-old man accused of stealing a marked police car.
This investigation started at 1:16 p.m. on March 17, 2022, when a SLCPD officer attempted to stop a vehicle for traffic violations near 950 West Euclid Avenue.
During the traffic stop, the suspect exited the car – and ran away – before his car completely stopped. The suspect's vehicle then crashed into another vehicle. Fortunately, no injuries resulted from the crash.
While officers investigated the crash, the suspect came back into the area, stole the patrol car and drove off.
SLCPD located the patrol car abandoned in the area of 850 South 300 East. The exterior of the vehicle did not appear to have any damage, but a police computer inside was damaged. Nothing was stolen from the vehicle.
Officers booked the suspect, identified as Armando Garcia, into the Salt Lake County Metro Jail on charges of Accident Involving Property Damage, Theft by Receiving Stolen Property, Theft, Fail to Stop or Respond at Command of Police, Interference with Arresting Officer, Fail to Obey Traffic Control Devices and Criminal Mischief.
A photo from the scene is being released.
There are no additional details about this case to be released. The SLCPD PIO responded to the scene to provide community updates.
Charges are only allegations, and every arrested person is presumed innocent unless and until proven guilty beyond a reasonable doubt.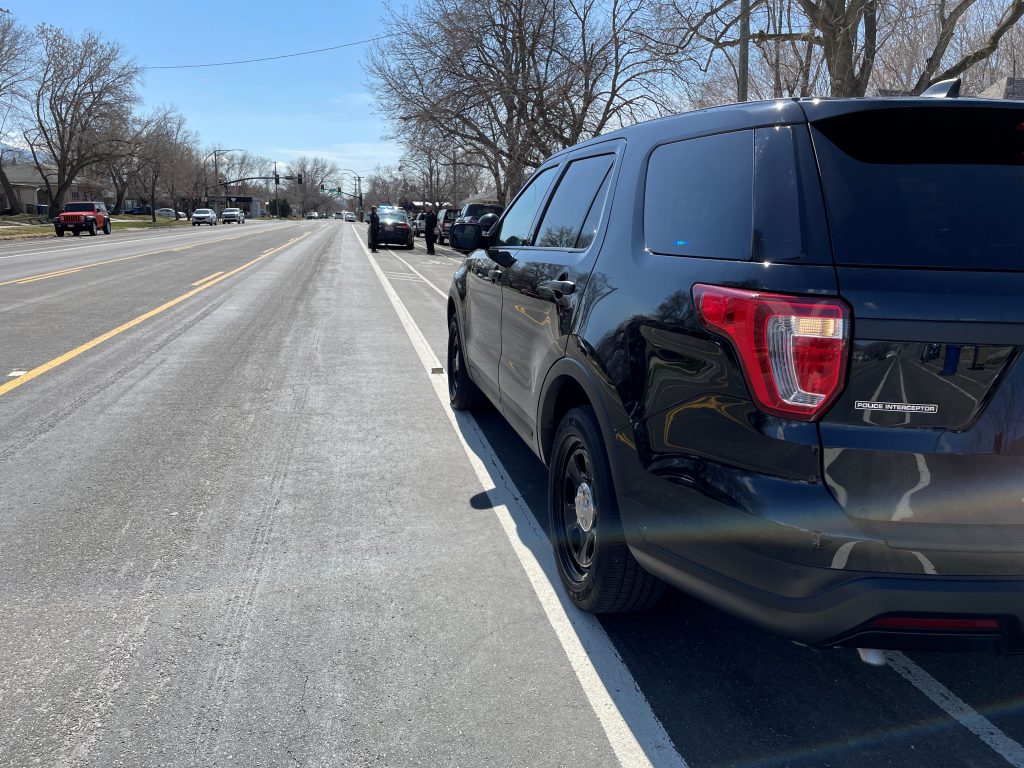 ###