SLCPD Provides Update to Briar Rose Place Shooting Investigation 
June 7, 2022
SLCPD Detectives Book Homicide Suspect into Jail
June 8, 2022
June 7, 2022
Media Contact Information: PolicePRUnit@slcgov.com
SLCPD Arrest Man After Crashing Stolen Car, 1 Child Hurt
SALT LAKE CITY — The Salt Lake City Police Department safely arrested a 33-year-old man after he crashed a stolen car, which resulted in a nine-year-old being hurt.
This investigation began at 3:03 p.m. on Tuesday, June 7, 2022, when officers with the Liberty Bike Squad located a stolen car parked near Andrew Avenue and West Temple Street.
Officers watched the car and later saw a man and a woman walk up to the stolen car, which was green in color, and get inside.
Officers attempted to block the car to prevent the driver from getting away.
The driver maneuvered around officers and took off. Officers did not pursue the car at any point.
SLC911 immediately put out the car's description over the radio for other officers to keep a look-out.
Patrol officers nearby saw a crash involving the green stolen car and a white car at the intersection of 2100 South West Temple Street. Witnesses saw the man and woman run away from the crash.
Responding officers safely took the woman into custody nearby.
With the assistance of the South Salt Lake Police Department, officers located the man near Utopia Avenue and 2100 South.
Paramedics transported a child from the white car to a hospital with non-life-threatening injuries.
Detectives with the SLCPD Auto Theft Unit responded to the scene and assisted with the investigation.
The Salt Lake City Police Department has a dedicated unit strictly to auto theft. This unit is highly skilled and experienced. The detectives assigned to the SLCPD Auto Theft Unit not only follow up on cases by handling all auto theft investigations, but they deploy into the field to track down known vehicle theft offenders who have warrants or to look for, and recover, stolen vehicles. The SLCPD Auto Theft Unit periodically does multi-day operations, using various department resources and technology to assist in making arrests and recovering vehicles. These operations have an immediate and direct impact on other crimes being committed in Salt Lake City.
The identities of the man and woman will not be released unless and until they are booked into the Salt Lake County Metro Jail.
Three photos from the crash scene are being released.
No other information is available for release at this time.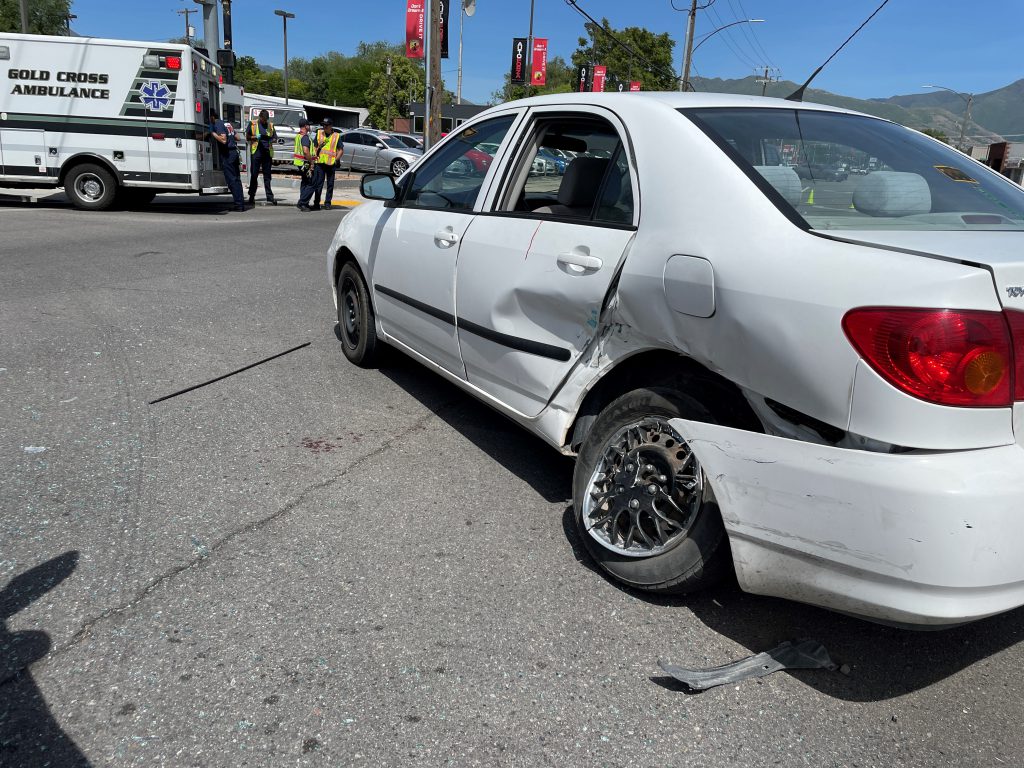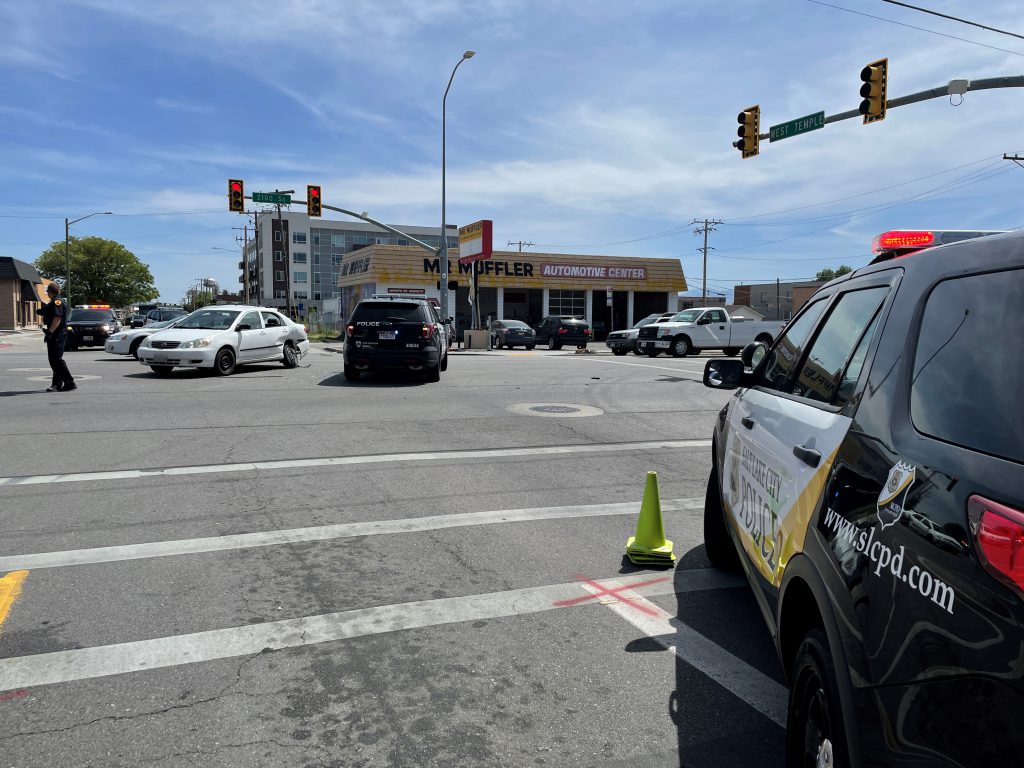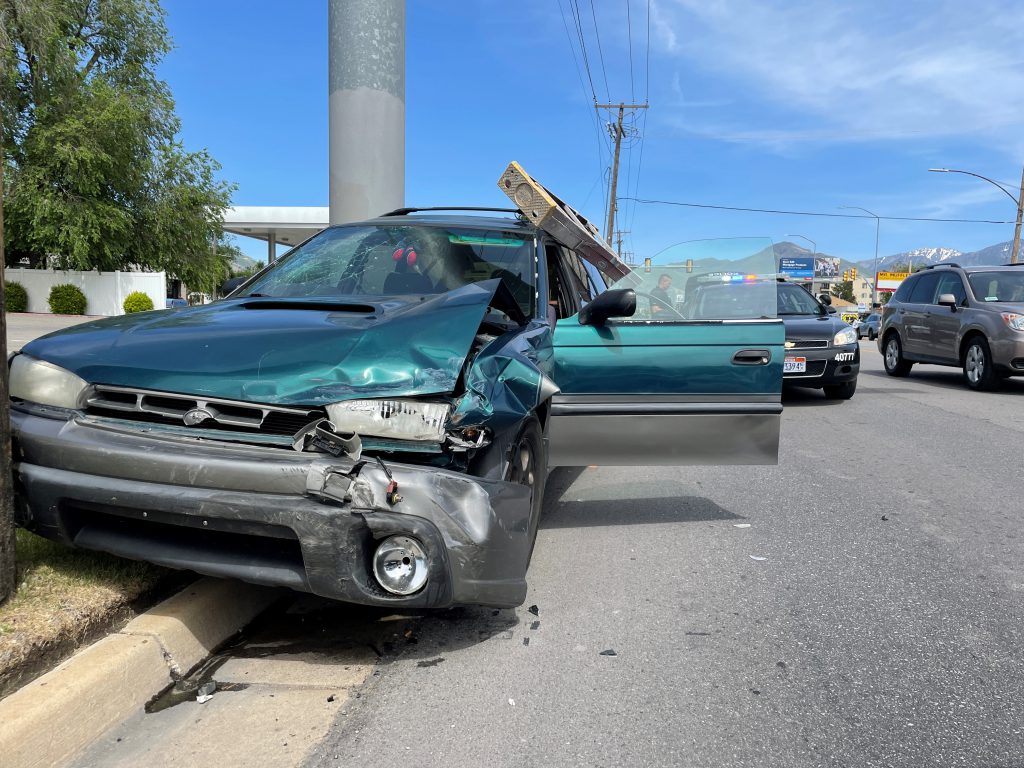 ###