SLCPD Arrests Man Sleeping in Car With Gun in Hand
SALT LAKE CITY — Officers with the Salt Lake City Police Department's Pioneer Division arrested a 31-year-old man after finding him holding an illegally possessed gun while sleeping in his car.
This investigation started at 5:14 p.m. on Thursday May 25, 2023, when a community member called 9-1-1 and reported a man, later identified as Michael Hernandez-Gonza, slumped over in a car with a gun in his hand near 1400 South 700 West.
Officers found Hernandez-Gonza asleep in the car and saw methamphetamine in plain view. Officers safely arrested Hernandez-Gonza.
During the investigation, officers also recovered two additional handguns, cocaine, methamphetamine, heroin, and nearly 400 fentanyl pills.
"By reducing the number of illegally possessed guns on our streets, we are hoping to create an environment in Salt Lake City where families and businesses can thrive and the fear of gun-related violence in our community is reduced," said SLCPD Chief Mike Brown. "I want to commend the work of our Pioneer Patrol officers for safely handling this call."
Fentanyl is an extremely potent synthetic opioid that poses significant dangers due to its potency and potential for overdose.
Officers took Hernandez-Gonza to the Salt Lake County Metro Jail and booked him on three felony counts of Possession of a Deadly Weapon by a Restricted Person, three felony counts of Possession with Intent to Distribute a Controlled Substance, three misdemeanor counts of Possession of a Controlled Substance, and a misdemeanor count of Possession of Drug Paraphernalia.
Two photos of some of the evidence recovered are being released. Media may use these photos with proper credit to the Salt Lake City Police Department.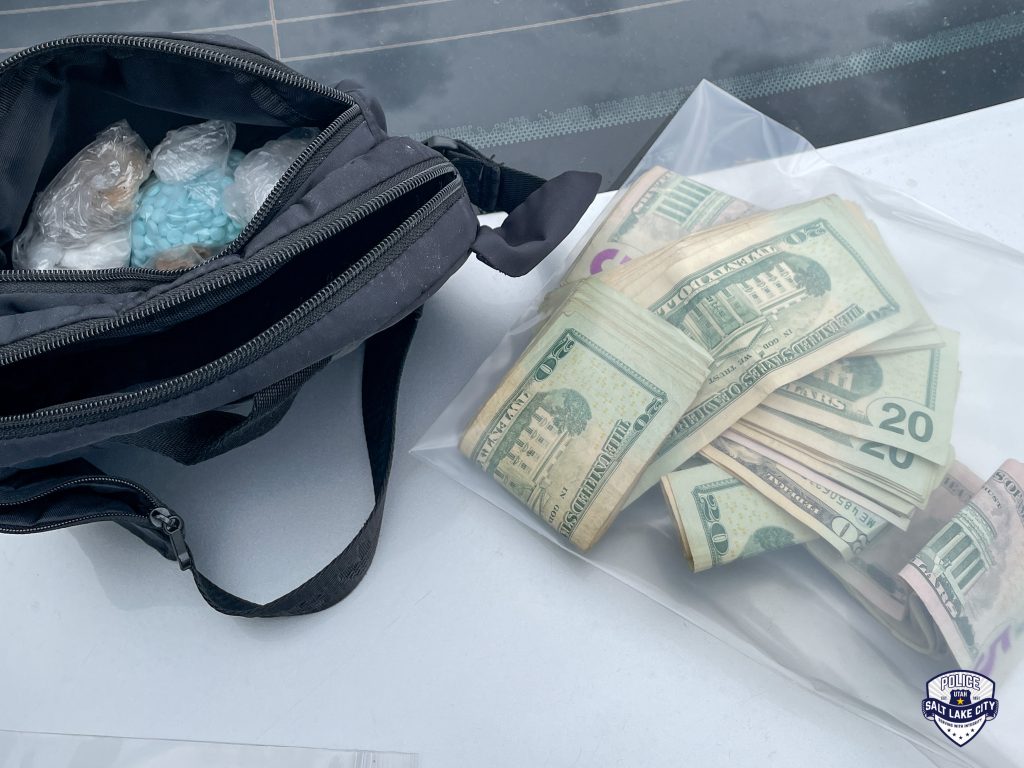 1 – Photo of illegal drugs and cash recovered during an investigation. (SLCPD | May 25, 2023 )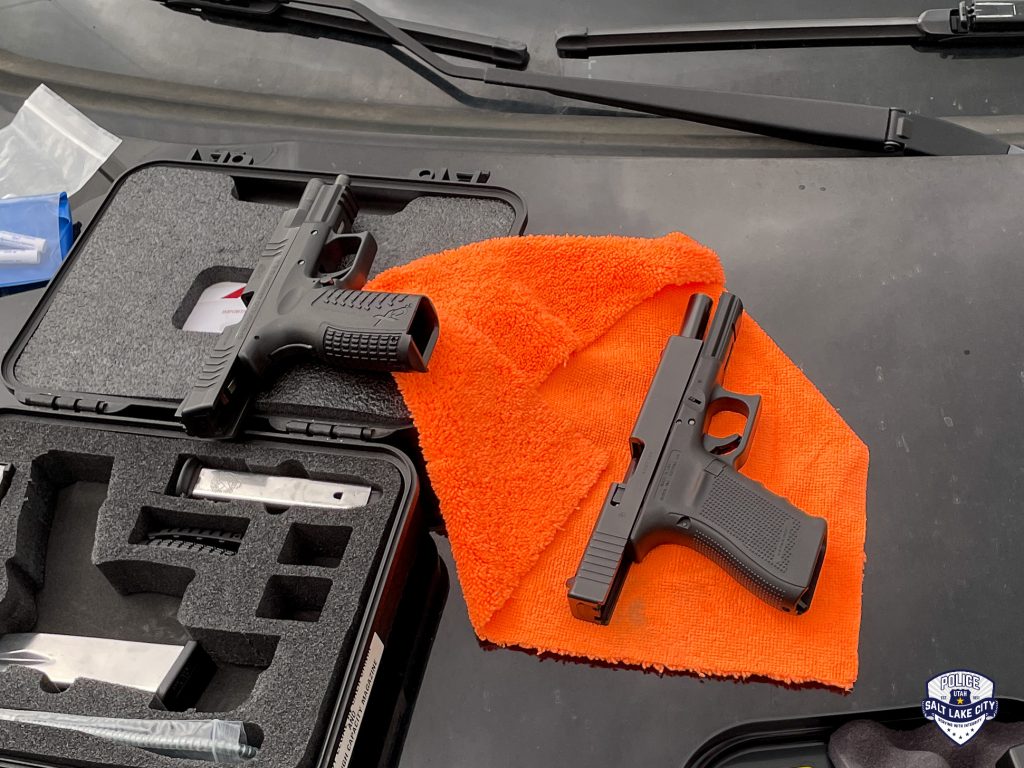 2 – Photo of two guns recovered during an investigation. (SLCPD | May 25, 2023 )
###