In Memoriam: Sergeant Nephi Pierce
March 26, 2012
SLCPD Reminds Public of Conference Weekend Parking, Traffic Congestion
March 30, 2012
Killed in the Line of Duty 9 years ago today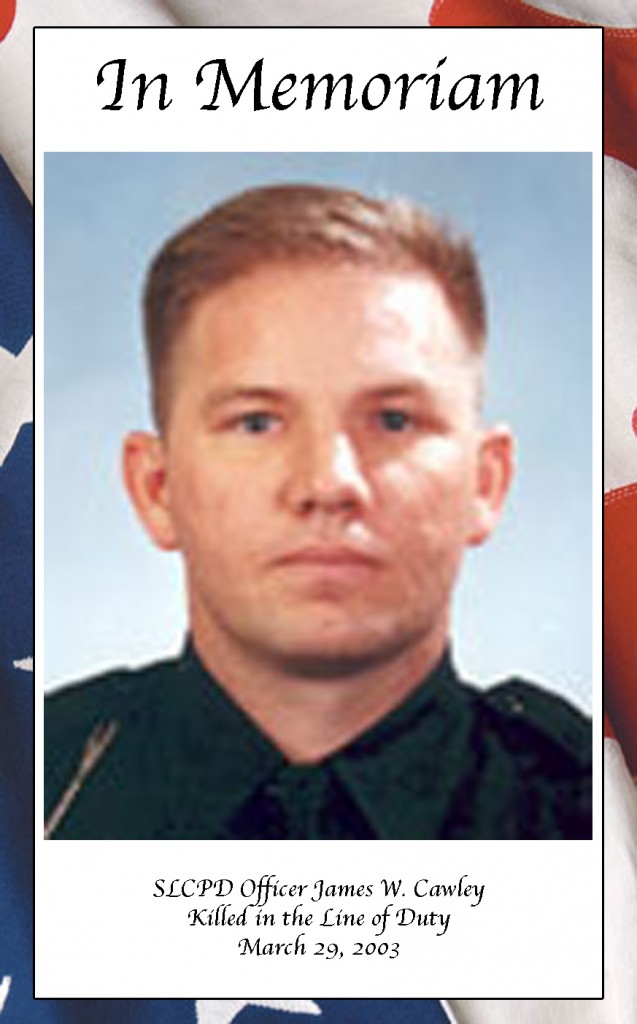 SALT LAKE CITY—The Salt Lake City Police Department remembers the loss of one of its own: Detective James W. Cawley, killed in the line of duty March 29, 2003.
Detective Cawley was killed in Iraq on Saturday, March 29, 2003, defending the freedom he so cherished. He was serving as a Marine Reservist and Staff Sergeant of the 1st Platoon, Fox Company, 2nd Battalion, 23rd Marine Regiment.
After 12 years of active duty with the Marines, Cawley joined the Salt Lake City Police Department on April 10, 1997. He served honorably as an officer, a detective in the gang suppression unit, and a member of the SWAT team.
Whether serving as a police officer on the home front or a Marine in a faraway land, Detective Cawley was willing to sacrifice his life in the name of peace, safety and justice. His life revolved around serving others, and that service can best be summed up by the words inscribed at the National Law Enforcement Officers Memorial: "It is not how these officers died that made them heroes, it is how they lived."
Detective Cawley is survived by his wife and two young children.
###