OpEd: Disgrace in the U.S. Senate
April 23, 2013
Update: BOLO canceled for Dorothy Bell.
April 25, 2013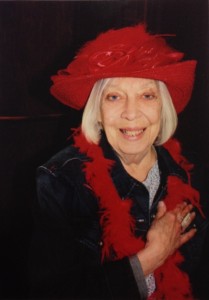 SALT LAKE CITY—The Salt Lake City Police Department seeks the public's help to locate Loretta Barlow, an elderly woman missing since approximately 2 p.m. this afternoon.
Barlow is:
78
5 feet 2 inches tall
120 lbs.
gray hair, shoulder length
wearing blue denim jacket and blue jeans
At approximately 2 p.m., staff at a day care center for the elderly reported her missing. Barlow, who suffers from diminished capacity, was last seen at 423 S. 1000 W. However, she may be trying to reach former homes in Salt Lake City and County.
If you see Barlow or may know her location, please call SLC911 at (801) 799-3000.
###

CONTACT:

801.799.NEWS

801.799.6397

PUBLIC SAFETY BUILDING:

315 East 200 South

MAILING ADDRESS:

PO Box 145497, SLC UT, 84114-549

EMAIL:

WEBSITE:

FOLLOW US ON:  Twitter | YouTube | Facebook | MySpace | Flickr