MISSING: Loretta Barlow, 78 —Call (801) 799-3000 if you see her
April 24, 2013
SLCPD Seeks Public's Help to Identify Car Thieves
April 25, 2013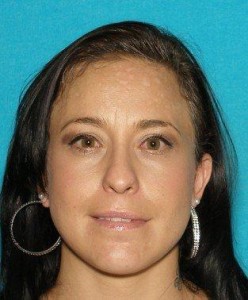 Updated information: Dorothy Bell was arrested June 6, 2013
April 25, 2013 — The Salt Lake City Police Department seeks the public's help to locate an individual for an outstanding warrant:
Name: Dorothy Bell Moran
AKA: Dottie Bell
DOB: April 17, 1978
Description: Female white adult
5 feet 6 inches
140 pounds
Brown hair (possibly bleached blonde)
Hazel eyes
Last seen: Salt Lake City and West Jordan area
Charges: Forgery (F3)
Attachment: Photo of suspect
Note: Please do not make contact with the suspect yourself. If you
have information about the suspect's location, call (801) 799-300
or text the keyword TIPSLCPD plus information to 274637.
Reference: case #13-24047.
Contact: Reporters seeking comment should contact the Public Information Officer at 801.799.NEWS (6397).
###