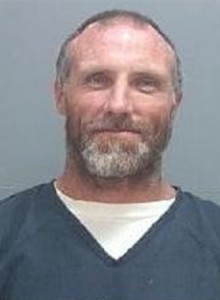 Updated information: Jimmie Phillips was arrested on 08/10/2013
Posted: August 2, 2013– The Salt Lake City Police Department seeks the public's help to locate an individual for an outstanding warrant and fleeing.
Name:

Jimmie Phillips

 

 

DOB:

10/30/69

 

 

Description:

Male white adult

 

5'9" tall

 

180 lbs.

 

Medium build

 

Gray hair/balding

 

Possible brown and gray goatee

 

 

Last seen:

Near 400 S. 400 W. in Salt Lake City.

 

 

Charges:

Aggravated assault (F2) — unrelated to new cases below.

 

 

Details:

July 25, 2013: SLCPD bike officers located Phillips removing items from an abandoned property at 613 S. 400 W. When confronted by officers, Phillips fled in a 1979 Yellow Ford pickup, almost striking one of them. Case #13-117840.

July 29, 2013: bike officers recognized the above vehicle and attempted to stop it near 400 S. 400 W. Again, the vehicle fled from officers, this time striking two occupied vehicles. Case #13-120541.

Attachment:

Photo of suspect

 

 

Note:

Please do not make contact with the suspect. If you have information about the suspect's location, call (801) 799-3000 or text the keyword TIPSLCPD plus information to 274637. Reference: case #13-117840 and #13-120541.

 

Contact:

Reporters seeking comment should contact the Public Information Officer at 801.799.NEWS (6397).
###