Update: Reward for Bank Robber
December 16, 2014
Murder Suspects Arrested Less than 48 Hours After Shooting
December 22, 2014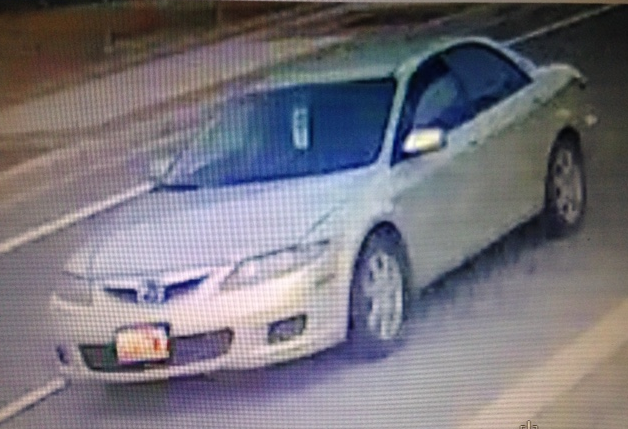 New Information on Wanted Homicide Suspects. Police Seek Public's Help.
Call (801) 799-3000 if you have information
SALT LAKE CITY — The Salt Lake City Police Department seeks the public's help to identify and locate two men suspected in shooting and killing a third man yesterday afternoon.
At approximately 4:30 p.m. yesterday afternoon a gold-colored 4-door Mazda, stopped in the area of 563 W. 200 S. The passenger exited the vehicle and began a discussion with a man on the sidewalk. A few moments later the passenger pulled out a handgun and shot the man, killing him. The two men then drove away east along 200 S.
The images show the shooter and the suspect vehicle. (Updated Suspect Vehicle)
Suspect Vehicle: A gold in color Mazda vehicle, Utah Arches license plates, and handicap placard hanging on the rear view mirror.
Suspect #1: Male Hispanic, 30-35 Years old, 220 lbs, 5'7", dark hair, wearing white shoes, dark pants, dark blue jacket with a gray hood.
Suspect #2: Male (Unknown Race), 30-35 years old, slender, 5'6", light tan boots, wearing camouflage pants, maroon hooded sweatshirt with white strings and some type of white design on the front, and a light colored baseball cap.
To share information about this or other criminal activity with the Salt Lake City Police Department, please call (801) 799-3000. To remain anonymous, text the keyword TIPSLCPD plus any relevant information to 274637. Reference: case #14-220403.