SLCPD Arrest Suspect in Pioneer Park Stabbing
October 19, 2021
Suspect Driver in Fatal OICI Pursuit Arrested
October 19, 2021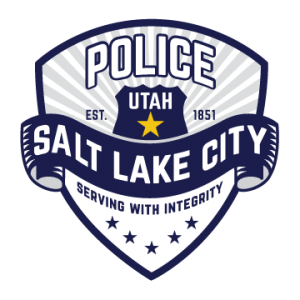 SLCPD Investigating Deadly Pursuit Under OICI Protocols
SALT LAKE CITY — The Salt Lake City Police Department is continuing its investigation into a deadly crash involving a North Salt Lake Police officer pursuing a fleeing vehicle in Rose Park.
This investigation started at 12:16 p.m. on Saturday October 16, 2021 when SLC911 received a request from an outside agency to assist non-SLCPD law enforcement at 1200 West 500 North after a pursuit involving North Salt Lake Police ended in a crash resulting in one fatality, three other people being injured and a dog being killed.
No officers assigned to the Salt Lake City Police Department were involved in the pursuit.
The Officer Involved Critical Incident (OICI) Protocol was initiated.
Because no SLCPD officers or resources were involved in this incident, the Salt Lake County OICI Protocol Team 1 (led by Salt Lake City PD) are handling the investigation along with the Crash Analysis Reconstruction (CAR) Team.
As part of the OICI Protocol, the Salt Lake County Protocol Coordinator was contacted and then notified the Salt Lake County District Attorney's Office, who had an on-call DA investigator respond.
The involved agency is the North Salt Lake Police Department.
The victim who died on scene is identified as 33-year-old Thy Hoang Vu.
Based on the preliminary investigation, Vu was the driver of a vehicle T-boned by the fleeing suspect vehicle.
The identity of the passenger in Vu's vehicle is not being released. As of Tuesday October 19, 2021, that person remains in the hospital in critical condition.
Investigators believe the dog that died on scene was inside Vu's vehicle at the time of the crash.
Due to the ongoing investigation, the identity of the suspect driver and the passenger are not being released at this time. Both remain in the hospital in serious condition.
The Salt Lake City Police Department is asking media to respect the privacy of Ms. Vu's family and the family of her passenger.
The Salt Lake City Police Department does not anticipate releasing any additional information about this ongoing investigation because it will be screened by the District Attorney's Office.
###