SLCPD Arrest Two Women as Part of Burglary Investigation
January 13, 2022
SLCPD Arrest Registered Sex Offender on New Allegations of Sexual Assault
January 17, 2022
January 13, 2022
Media Contact Information: PolicePRUnit@slcgov.com
SLCPD Arrest Armed Carjacking Suspect
SALT LAKE CITY — Officers with the Salt Lake City Police Department arrested a 24-year-old man accused of using a realistic-looking BB gun to commit a carjacking.
This investigation started at 9:36 p.m. on January 12, 2022, when officers responded to the area of 900 West 1300 South after a victim reported a man, later identified as Paulo Saseve, threatened him with a gun and stole his vehicle.
Through the investigation, officers developed information leading them to the area of 900 South Redwood Road where they located the stolen vehicle and safely took Saseve into custody. Officers located a realistic-looking BB gun at the time of Saseve's arrest.
Officers transported Saseve to the Salt Lake County Metro Jail and booked him on charges of Aggravated Robbery and Possession of a Firearm by a Restricted Person.
A photo of the BB gun recovered is being released.
Charges are only allegations, and every arrested person is presumed innocent unless and until proven guilty beyond a reasonable doubt.
No other information about this incident can be released at this time.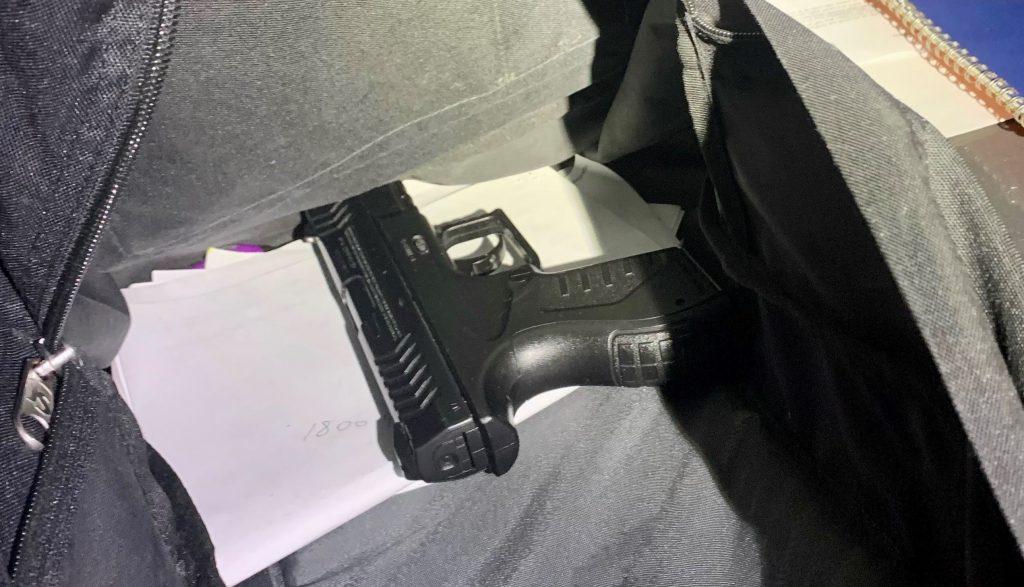 ###