Suspect in 1997 Sexual Assault Case Arrested
February 3, 2022
SLCPD Investigating Potential Aggravated Assault
February 7, 2022
February 4, 2022
Media Contact Information: PolicePRUnit@slcgov.com
14 New Police Officers Graduate SLCPD Police Academy
SALT LAKE CITY — Today, the Salt Lake City Police Department added 14 new police officers to its ranks.
As outlined in the SLCPD Revised Crime Control Plan, filling all sworn positions is a top priority for the department.
"Being a police officer is a difficult job. Very few people have the courage to pursue a career that comes with such danger and scrutiny. But people who choose to serve in Salt Lake City do it because they love this city. They love this department and they love giving back to their community," said Chief Mike Brown. "Because of our Training Unit, Salt Lake City is preparing its police officers to maintain the highest standards of policing and community service."
For the last 24 weeks, the SLCPD Training Division provided the officers with training around legal, reality-based (scenario), defensive tactics, firearms, crisis intervention, and emergency vehicle operations.
"There is a very, very strong sense of comradery that I didn't anticipate. It's something I have come to respect and love," said Officer Ben Richeson, who graduated on Friday.
The officers now enter the next phase of the training process, known as field training. During this time, the officers are partnered with a Field Training Officer (FTO) and are evaluated on how they perform the day-to-day functions of a patrol officer.
The Salt Lake City Police Academy is a satellite academy that meets the guidelines and criteria set by the Utah Police Officer Standards and Training (POST).
As of January 31, 2022, the SLCPD is down 37 sworn positions from its authorized staffing level set by the City Council.
On January 10, 2022, the SLCPD welcomed 26 recruits who are a part of Class 156. They will be set to graduate in June of 2022.
Four photos from today's graduation ceremony are being included with this press release.
Anyone interested in applying to be a police officer with the SLCPD should visit: https://slcpd.com/joinourteam/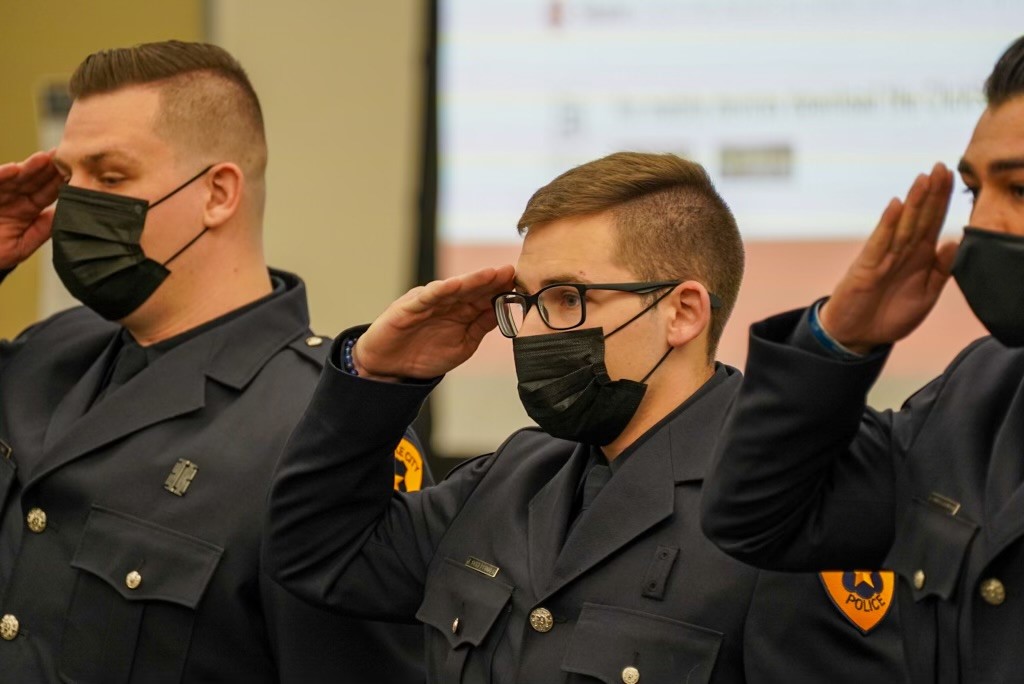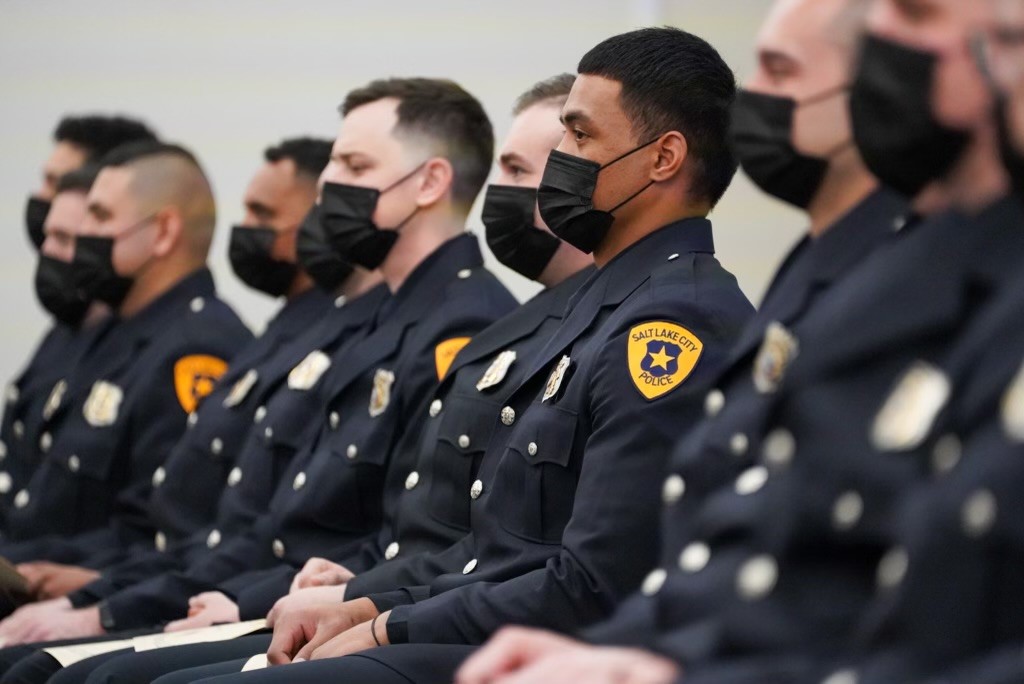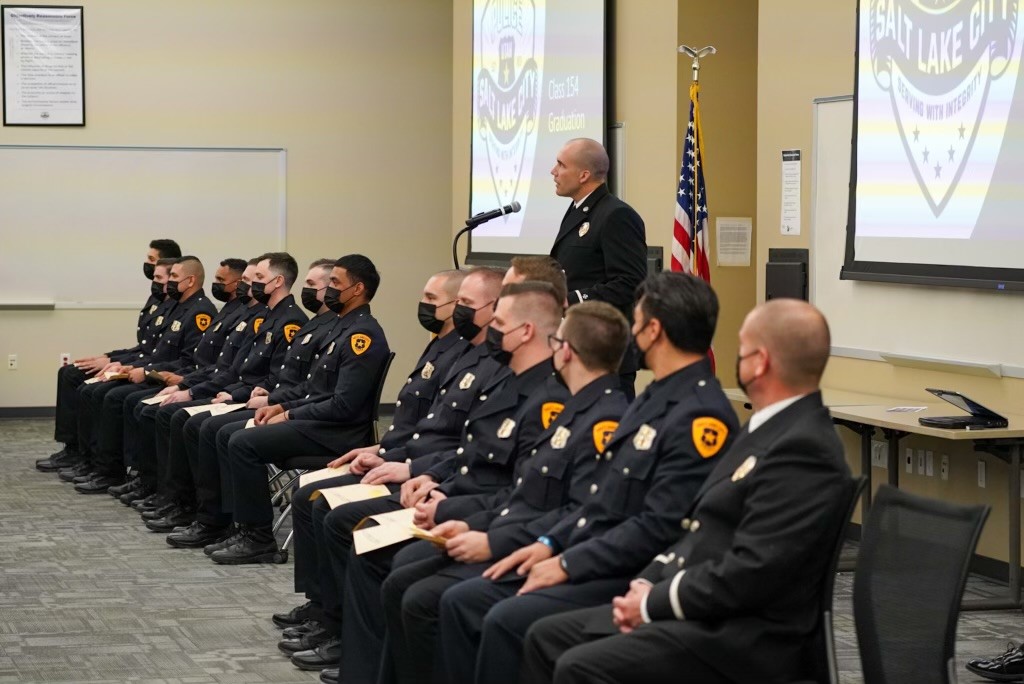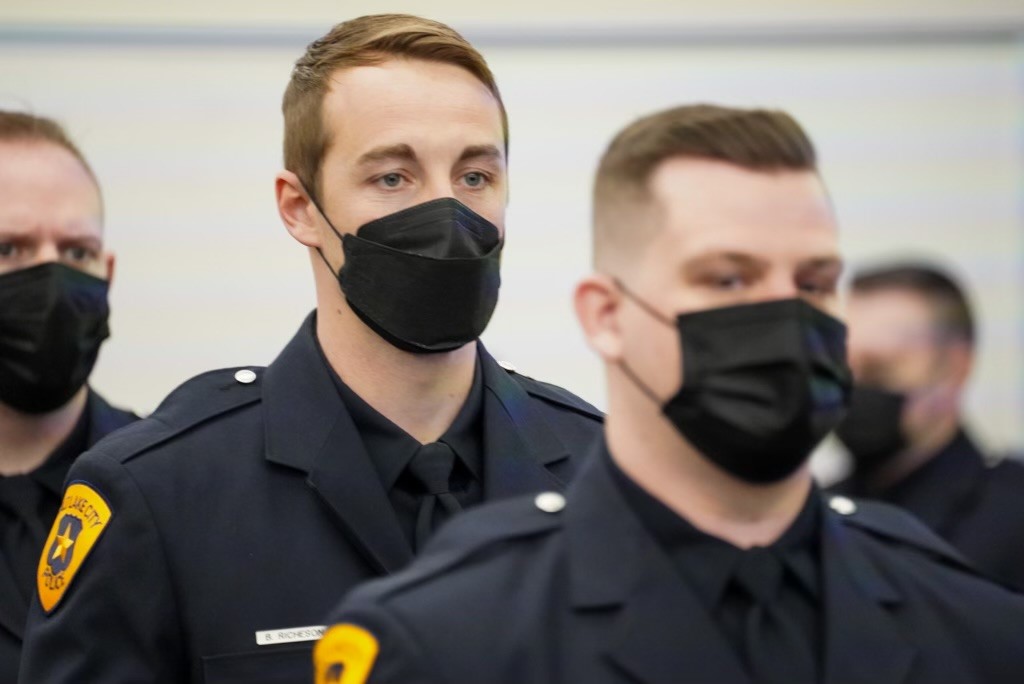 ###