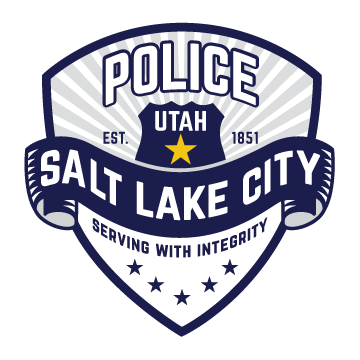 February 17, 2022
Media Contact Information: PolicePRUnit@slcgov.com
Criminal Charges Filed in Attempted Murder Investigation
Today, the Salt Lake City Police Department learned the Salt Lake County District Attorney's Office filed a five-count charging instrument against 30-year-old Eric Jones, who is accused of attempting to murder a woman by slashing her neck.
Jones is charged with one count of Attempted Murder, one count of Aggravated Burglary, one count of Aggravated Robbery, one count of Purchase, Transfer, Possession or Use of a Dangerous Weapon by a Restricted Person and one count of Unlawful Use of a Financial Transaction Card.
This investigation started on February 6, 2022 when Salt Lake City Police responded to 850 South West Temple Street after receiving information about a woman bleeding heavily from her neck. Officers arrived and located the victim with a critical injury. Paramedics rushed the woman to the hospital where she underwent emergency, life-saving surgery.
Detectives assigned to the Salt Lake City Police Department's Robbery Squad responded and started an immediate investigation.
This appears to be a random and a stranger-on-stranger attack.
According to court documents, the victim invited Jones into her apartment and allowed him to use the shower. After getting out of the shower, Jones became "enraged" when the victim asked him to leave the apartment.
It is alleged Jones repeatedly assaulted the woman and then left the apartment.
During the investigation, SLCPD detectives learned the victim's credit cards had been used without authorization throughout the Salt Lake Valley. Detectives received surveillance video from the locations.
Jones is accused of taking the victim's credit cards from her purse.
On February 11, 2022, SLCPD patrol officers located Jones near 130 South 500 East and later booked him into the Salt Lake County Metro Jail.
Copies of the court documents filed in this case can be obtained by using Utah's Xchange website, a repository of district court and justice court case information.
Charges are only allegations, and every arrested person is presumed innocent unless and until proven guilty beyond a reasonable doubt.
The victim in this case is requesting privacy. The Salt Lake City Police Department is requesting media refrain from contacting her.
The Salt Lake City Police Department has no further information to release on this case.
Prior Press Releases:
###