SLCPD Investigating Shooting, One Person Injured
May 11, 2022
SLCPD Makes Arrest in Fatal Stabbing
May 15, 2022
May 14, 2022
FOR IMMEDIATE RELEASE
Media Contact Information: PolicePRUnit@slcgov.com
SLCPD Investigating Fatal Stabbing, Public's Assistance Requested
SALT LAKE CITY – The Salt Lake City Police Department is investigating a fatal stabbing.
This investigation started at 9:25 p.m. on Saturday May 14, 2022 when SLC911 received information about a stabbing victim at 1650 South State Street.
Officers were immediately dispatched and upon their arrival, located a man with critical injuries.
Paramedics transported the victim to an area hospital in critical condition.
The victim died at the hospital despite immediate life-saving efforts performed on scene and at the hospital.
Detectives with the Salt Lake City Police Department's Homicide Squad and SLCPD Crime Lab technicians are responding to the scene to investigate.
At this time, no arrests have been made, there is no suspect information to release and the events leading up to the stabbing are still under investigation.
The Salt Lake City Police Department is asking that anyone with information on this case or those with photos or video of the incident to please call 801-799-3000 and reference case number 22-89086.
A photo from the scene is being released.
No further information on this case is available. Neither the PIO nor the On-Duty Watch Commander are available for interviews.
All future updates will be made via press release or on the SLCPD Twitter page.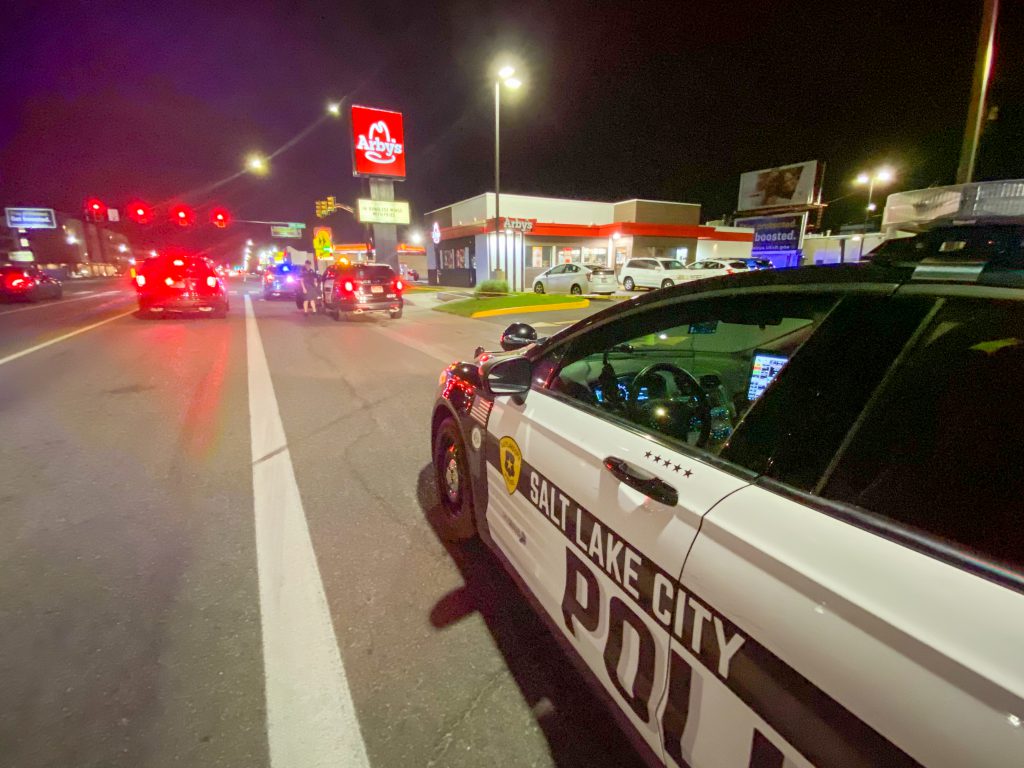 ###