SLCPD Investigating Shooting, 1 Person Arrested
SALT LAKE CITY — Overnight, Salt Lake City Police arrested a 42-year-old man after he allegedly shot another man, also 42 years old, along North Temple Street.
This investigation started at 1:12 a.m. on August 5, 2022, when SLC911 received information about a shooting at the Gateway Inn, located at 819 West North Temple Street.
Because dispatchers had information about a gunshot victim immediately, they started paramedics.
Officers arrived on scene and located the victim on the ground bleeding from his stomach.
The officers quickly provided first aid.
Gold Cross transported the victim to the hospital in serious condition.
During the investigation, a SLCPD sergeant saw a car leaving the Gateway Inn and conducted a traffic stop. Officers learned the passenger, Anthony Griffin, was the alleged shooter.
Officers booked Griffin into the Salt Lake County Jail on one count of Felony Discharge of a Firearm, Possession of a Dangerous Weapon by a Restricted Person and Distributing/Offering/Arranging Distribution of a Controlled Substance.
Officers found a handgun in the shoulder bag Griffin had in his possession. Officers later determined the gun to be stolen.
Officers also located more than nine grams of cocaine and a large amount of cash during their investigation.
A photo of the gun recovered is being released.
During the months of May, June and July, based on data, the SLCPD selected the area around the Gateway Inn as a focus area for proactive policing efforts. Officers increased their presence to address criminal activity and to engage with community members, including business owners. During that time, officers made 24 felony arrests and spent more than 230 hours of dedicated proactive policing time in the area.
Charges are only allegations, and every arrested person is presumed innocent unless and until proven guilty beyond a reasonable doubt.
The Salt Lake City Police Department is not the custodian of record for jail booking photos. Utah Code 17-22-30 mostly prohibits the release of jail booking photos. Generally, a jail booking photo can only be released by the custodian of record after a conviction or when law enforcement determines the person is a fugitive or an imminent threat to a person or public safety. In Salt Lake City, the Salt Lake County Sheriff's Office is the custodian of record for jail booking photos.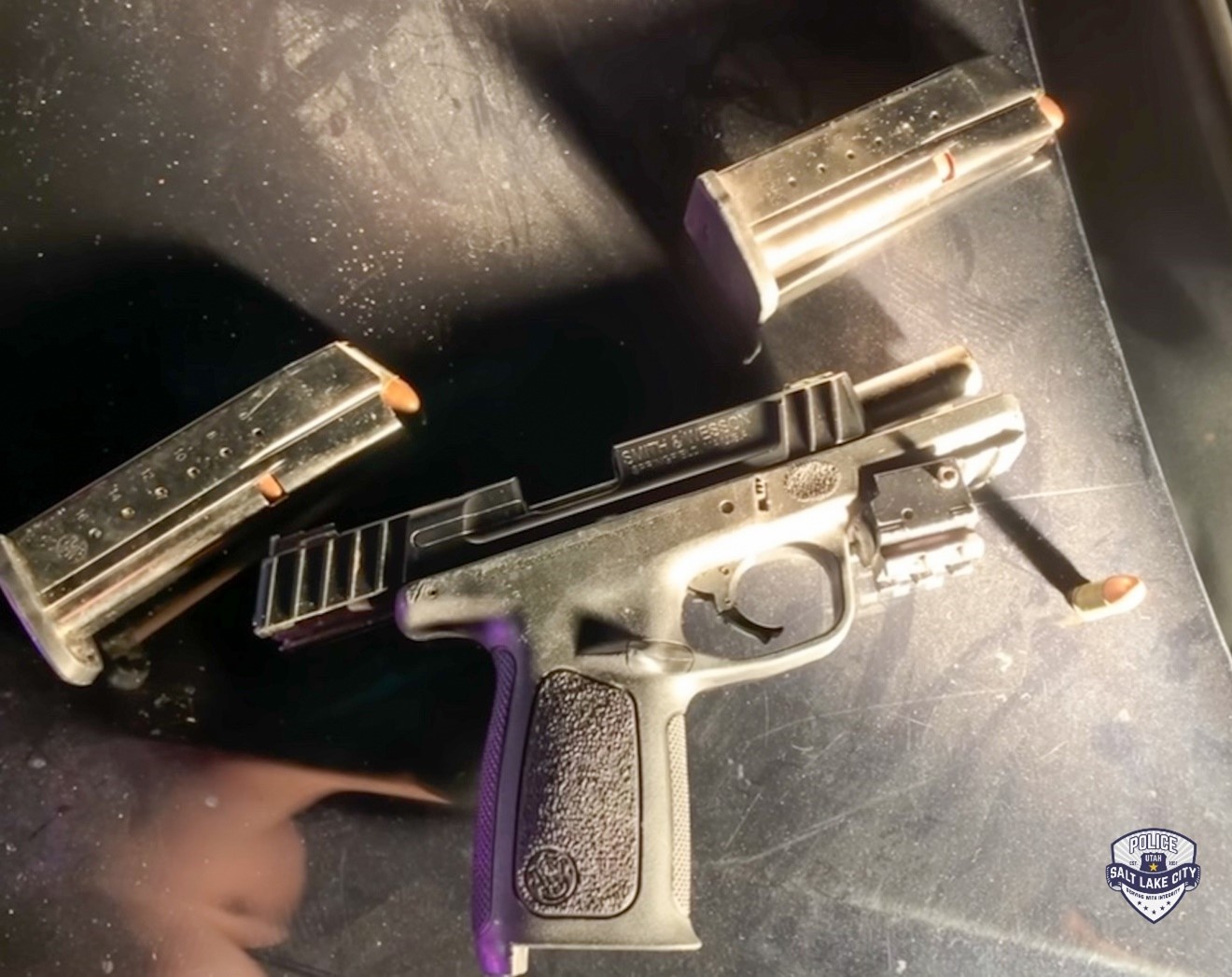 ###