SLCPD Arrest Man for Shooting Gun into Air During Fight with Juveniles
SALT LAKE CITY — Overnight, patrol officers with the Salt Lake City Police Department arrested a 21-year-old man after he allegedly fired several rounds from a handgun near three juveniles during a fight.
This investigation started at 1:33 a.m. on September 22, 2022, when SLC911 received multiple reports of shots being fired near 1740 West Gertie Avenue. At least one 9-1-1 caller told dispatchers the suspect had a handgun and pointed it at two others.
Several SLCPD officers quickly responded and safely arrested 21-year-old Siupapa Muliaga. Officers also stopped two other juveniles for questioning.
The preliminary investigation shows Muliaga approached three juveniles – whose ages are unknown – and got into a fight with them. During the argument, Muliaga fired several rounds from a handgun. One of the three juveniles ran away before police arrived.
It's further alleged Muliaga punched two of the juveniles before police arrived.
Officers drove the involved juveniles to their homes where they were released.
During their investigation, officers found the handgun allegedly used by Muliaga.
Officers transported Muliaga to the Salt Lake County Metro Jail and booked him on charges of felony Discharge of a Firearm and misdemeanor Discharge of a Firearm.
Charges are only allegations, and every arrested person is presumed innocent unless and until proven guilty beyond a reasonable doubt.
The Salt Lake City Police Department is not the custodian of record for jail booking photos. Utah Code 17-22-30 mostly prohibits the release of jail booking photos. Generally, a jail booking photo can only be released by the custodian of record after a conviction or when law enforcement determines the person is a fugitive or an imminent threat to a person or public safety. In Salt Lake City, the Salt Lake County Sheriff's Office is the custodian of record for jail booking photos.
A photo of the involved gun is being released.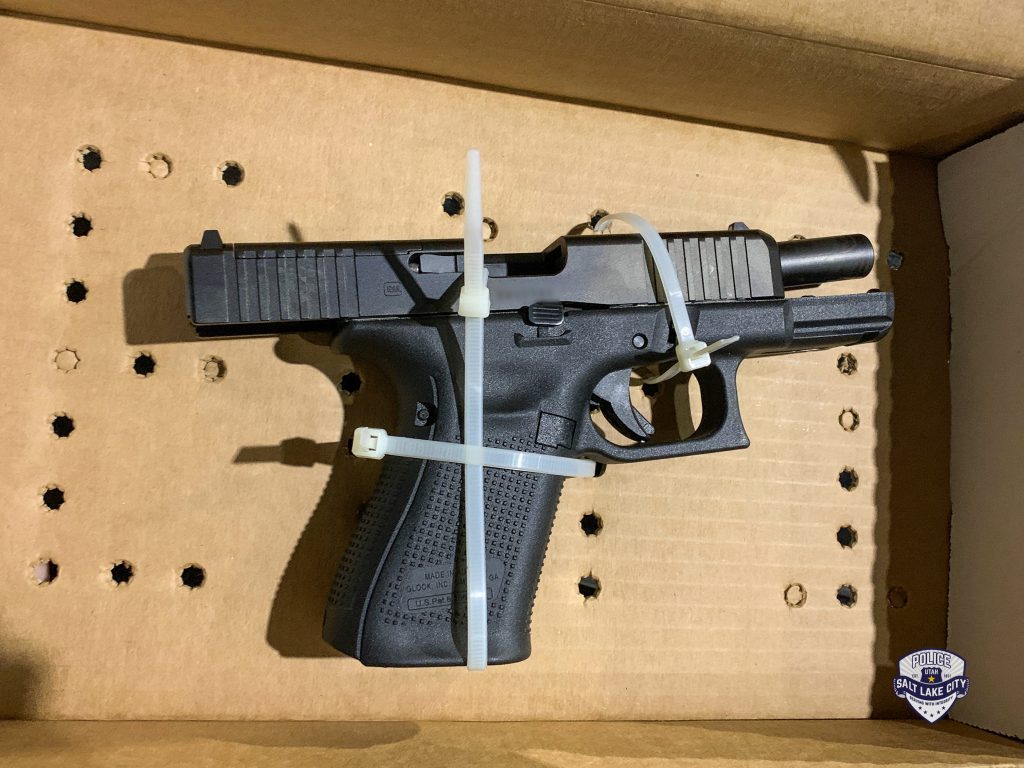 ###