SLCPD Arrest Man Accused of Making Threats at City Creek Center
SALT LAKE CITY — Officers with the Salt Lake City Police Department quickly and safely arrested a 35-year-old man who entered a store inside City Creek Center and threatened to kill employees, shoppers and responding police officers.
This investigation started at approximately 7:30 p.m. on Thursday October 20, 2022, when SLC911 took a call from a man, later identified as Keith Payne.
Payne told dispatchers he needed to be arrested and claimed to be inside a store inside City Creek Center.
Customers inside the store and its employees started evacuating.
SLC911 worked swiftly to process multiple 911 calls from people who confirmed the suspect was still inside the store.
SLCPD patrol officers quickly formulated a plan, working with City Creek Center security, to safely arrest Payne. Officers searched Payne after his arrest and the mall but did not locate a firearm and do not believe he ever had access to a gun.
Once officers secured the scene, social workers assigned to the SLCPD responded to help the suspect.
Officers took Payne to the Salt Lake County Metro Jail and booked him on felony and misdemeanor-related charges.
Chief Mike Brown praised the fast response and coordination of the officers.
"Our officers did a fantastic job handling this call," said Chief Mike Brown. "Every second matters. Our city's police officers worked in great partnership with SLC911. I am proud of our officers for quickly responding, developing a tactical plan to enter the mall and safely arresting the suspect. These situations unfold quickly. They are dynamic and our officers are well-trained. This is yet another bright example of our police officers doing everything they can to help ensure the safety of our community."
Charges are only allegations, and every arrested person is presumed innocent unless and until proven guilty beyond a reasonable doubt.
The Salt Lake City Police Department is not the custodian of record for jail booking photos. Utah Code 17-22-30 mostly prohibits the release of jail booking photos. Generally, a jail booking photo can only be released by the custodian of record after a conviction or when law enforcement determines the person is a fugitive or an imminent threat to a person or public safety. In Salt Lake City, the Salt Lake County Sheriff's Office is the custodian of record for jail booking photos.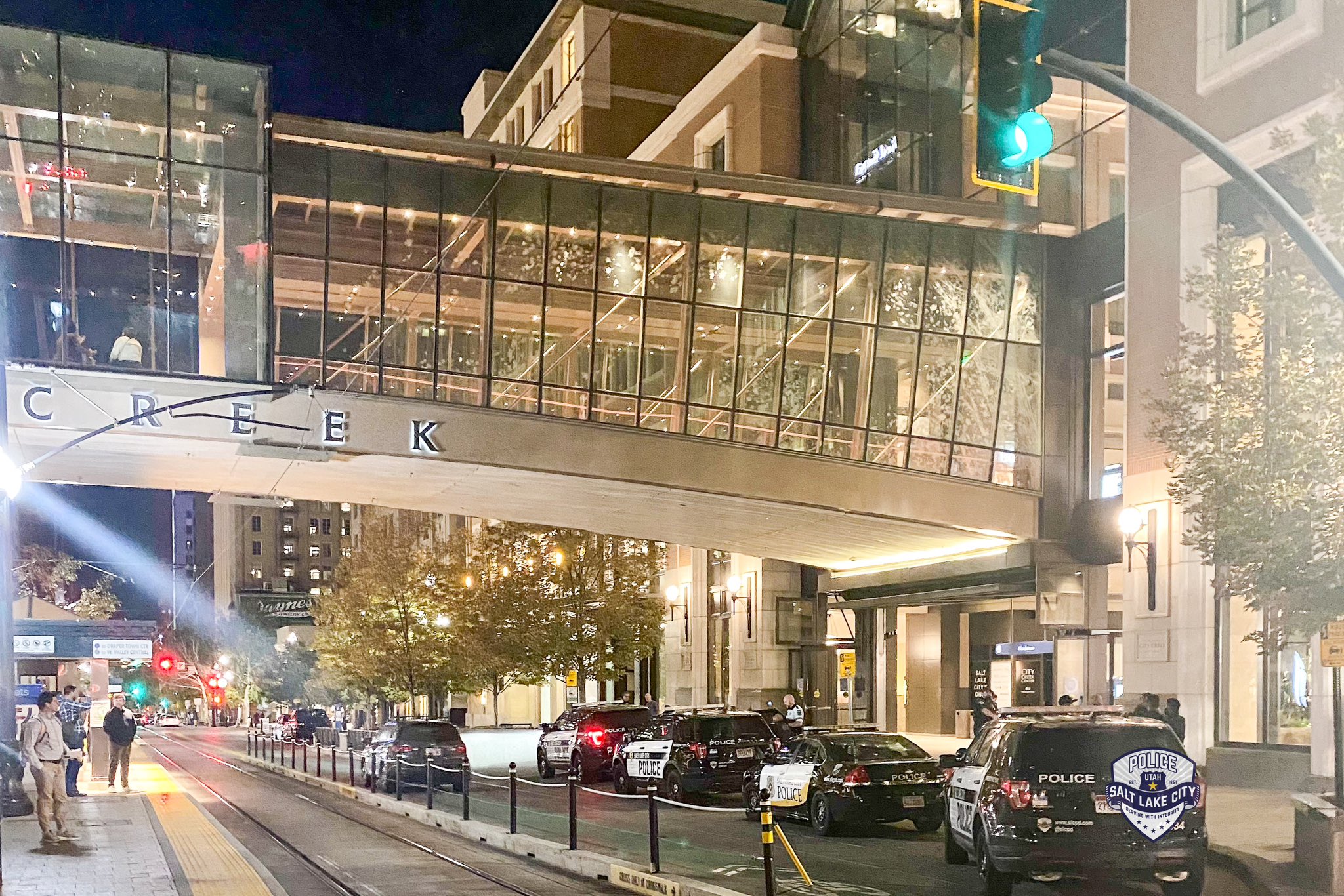 ###