SLCPD Investigating Multiple Carjackings Spanning Several Jurisdictions
SALT LAKE CITY — The Salt Lake City Police Department is working with several law enforcement agencies after a 20-year-old man carjacked two people, attempted to carjack two other vehicles, and crashed into multiple vehicles after his flight to Denver, Colorado was canceled.
This investigation started around 5 a.m. on Friday, November 4, 2022, when officers with the Salt Lake City Police Department's Airport Division received information about an upset traveler at a ticket counter. The passenger was reportedly upset with airline employees because he could not purchase a same-day ticket to Denver, Colorado.
The passenger, later identified as John Joseph Thomas Green, caused a disruption at the airport over a flight cancelation.
While SLCPD Airport officers responded, Green left the area, found an occupied vehicle in the airport passenger pick-up area, forced the driver out and stole it. The driver was not injured.
Green drove the stolen SUV from the airport to the area of 900 West 2100 South where he crashed into a small silver car. After crashing into the silver car, Green did a U-turn and crashed into a white BMW SUV.
The crash disabled the white BMW SUV on 2100 South. There were no injuries to either driver.
Green is then accused of getting out of the stolen SUV from the airport and trying to force the woman in the white BMW SUV from her car.
SLCPD officers learned Green tried multiple times to pull the woman from her SUV, but her seatbelt kept her in the car and she fought back.
After attempting to carjack the white BMW, Green got back into the SUV he allegedly stole from the airport and drove eastbound on 2100 South toward South Salt Lake.
Green crashed into a car and nearly hit a building at 2860 South West Temple.
After crashing, Green allegedly exited the stolen SUV and carjacked a Dodge Durango. Investigators are working to determine whether Green used a firearm during this carjacking.
Once inside the stolen Durango, Green got onto Interstate 80 and drove eastbound.
While on I-80, Green crashed the Durango multiple times into several cars.
The Utah Highway Patrol (UHP) has confirmed Green crashed into five vehicles while on I-80.
Two deputies with the Summit County Sheriff's Office located Green near milepost 149 and immediately intervened.
While deputies investigated one of the crashes, they heard Green throwing rocks at passing cars on I-80 trying to get them to stop.
Deputies saw Green actively trying to carjack a fourth car – a Toyota Tacoma – along I-80.
The vehicle owner had removed the keys from the ignition, which prevented Green from taking the Tacoma. Summit County deputies pulled Green from the pickup and safely took him into custody at approximately 6:15 a.m.
Paramedics took Green to the hospital for observation.
Green will be booked into the Summit County Jail on multiple felony charges.
The investigation is ongoing and additional charges are expected.
Detectives with the Salt Lake City Police Department's Auto Theft Unit and Robbery and Violent Crimes Unit responded.
The Salt Lake City Police Department's Crime Lab responded to several of the locations to process and document evidence.
A SLCPD PIO responded to the scene to provide media updates.
The Salt Lake City Police Department would like to thank the Summit County Sheriff's Office, Utah Highway Patrol, South Salt Lake Police Department and the United States Attorney's Office for their assistance with this case.
Several photos from the scenes are being released.
Photo credit – Salt Lake City Police | Location: 919 West 2100 South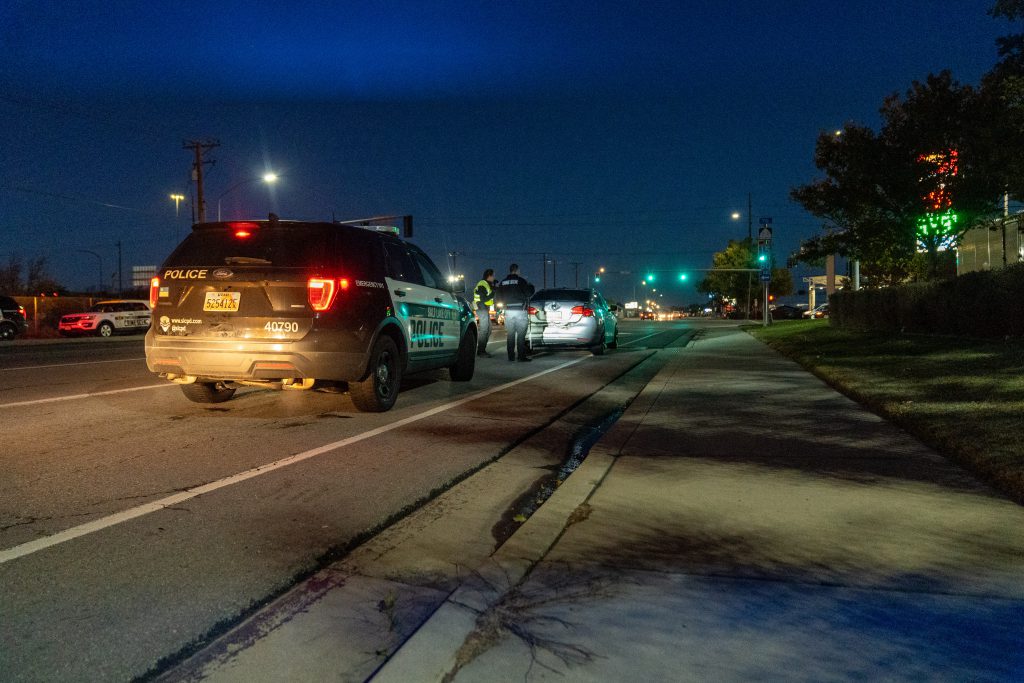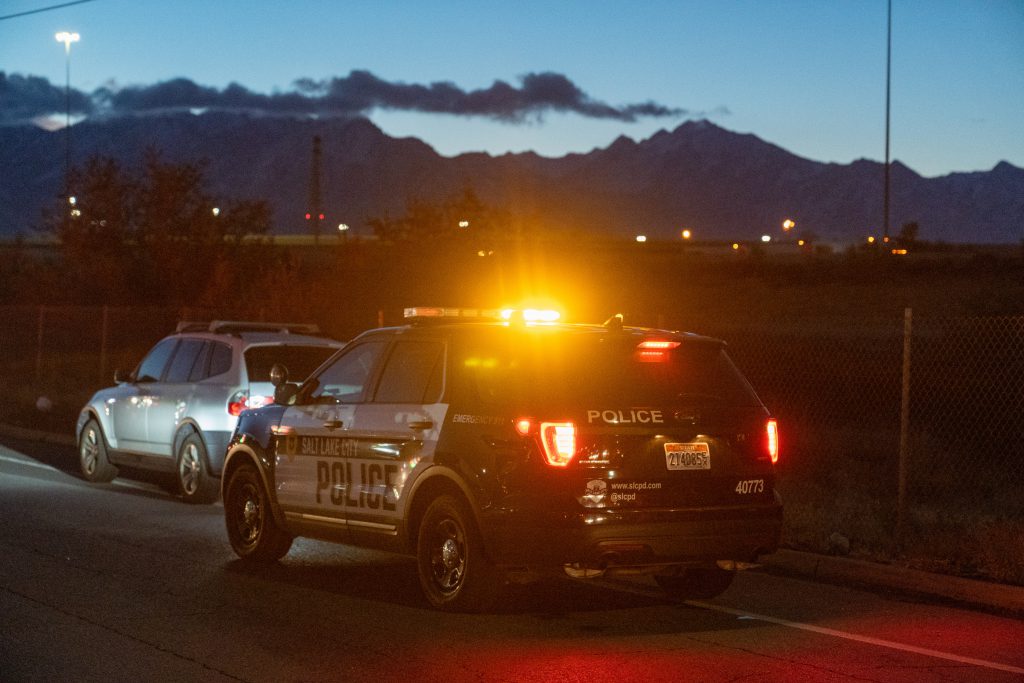 Photo credit – Salt Lake City Police | Location: 2860 South West Temple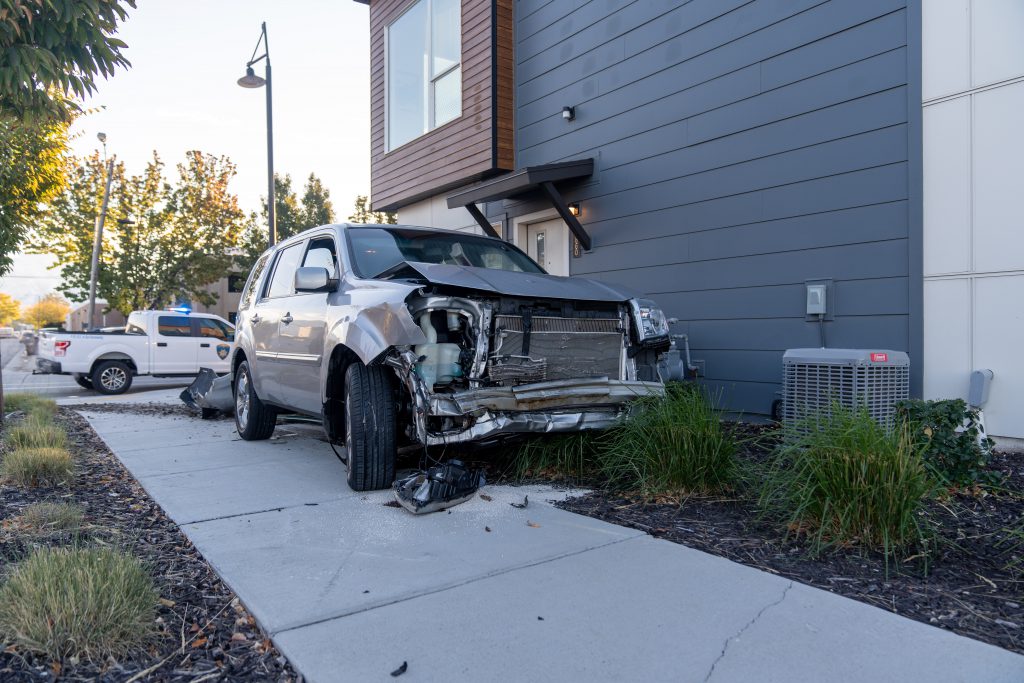 Photo credit – Utah Highway Patrol | Location: Interstate 80
The Salt Lake City Police Department has a dedicated unit strictly to auto theft. This unit is highly skilled and experienced. The detectives assigned to the SLCPD Auto Theft Unit not only follow up on cases by handling all auto theft investigations, but they deploy into the field to track down known vehicle theft offenders who have warrants or to look for, and recover, stolen vehicles. The SLCPD Auto Theft Unit periodically does multi-day operations, using various department resources and technology to assist in making arrests and recovering vehicles. These operations have an immediate and direct impact on other crimes being committed in Salt Lake City.
Charges are only allegations, and every arrested person is presumed innocent unless and until proven guilty beyond a reasonable doubt.
The Salt Lake City Police Department is not the custodian of record for jail booking photos. Utah Code 17-22-30 mostly prohibits the release of jail booking photos. Generally, a jail booking photo can only be released by the custodian of record after a conviction or when law enforcement determines the person is a fugitive or an imminent threat to a person or public safety. In Salt Lake City, the Salt Lake County Sheriff's Office is the custodian of record for jail booking photos.
###