SLCPD Officers and Detectives Arrest Man, Recover Stolen Gun and Truck
SALT LAKE CITY — Recently, patrol officers and detectives assigned to the Salt Lake City Police Department's Auto Theft Squad worked together to arrest 28-year-old Pesa Vaka who is accused of possessing a stolen gun.
This investigation started at 12:45 a.m. on Thursday, May 18, 2023, when officers took a report of a stolen truck from a hotel near 200 North Jimmy Doolittle Road.
While speaking with the truck owner, officers learned he left a gun inside of the truck.
Around 12:00 p.m., officers proactively patrolling near 1000 South Gladiola Street spotted the truck.
Officers discovered the gun was no longer in the truck.
With the help of SLCPD Auto Theft Detectives, officers developed information leading them to a trailer belonging to Vaka.
After getting Vaka's consent to search the trailer, detectives went inside and recovered the stolen gun.
Vaka is on probation for a felony and therefore is restricted from possessing a gun.
Detectives safely took Vaka into custody and booked him into the Salt Lake County Metro Jail on one felony count of Possession of a Dangerous Weapon by a Restricted Person and multiple, active felony warrants.
The SLCPD would like to remind community members to never leave vehicles unlocked and to secure any valuables, especially firearms in locked containers. Write down or take a photo of the serial number and keep it in a safe place in case it does get stolen.
Charges are only allegations, and every arrested person is presumed innocent unless and until proven guilty beyond a reasonable doubt.
The Salt Lake City Police Department is not the custodian of record for jail booking photos. Utah Code 17-22-30 mostly prohibits the release of jail booking photos. Generally, a jail booking photo can only be released by the custodian of record after a conviction or when law enforcement determines the person is a fugitive or an imminent threat to a person or public safety. In Salt Lake City, the Salt Lake County Sheriff's Office is the custodian of record for jail booking photos.
A photo of the stolen gun is being released. Media may use this photo with proper credit to the Salt Lake City Police Department.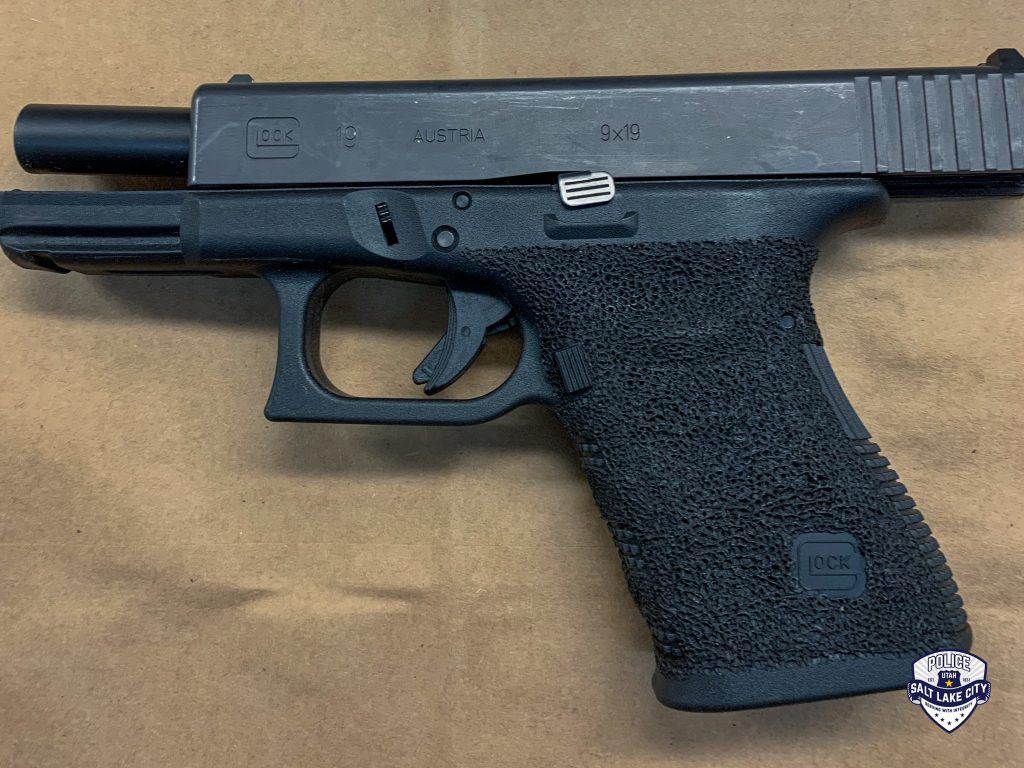 ###