SLCPD Officers Safely Arrest Parole Fugitive Who Fled on Bike
SALT LAKE CITY — Patrol officers with the Salt Lake City Police Department's Pioneer Division safely arrested a 44-year-old parole fugitive accused of assaulting a woman and not stopping for officers.
This investigation started at 1:45 p.m. on Wednesday, May 24, 2023, when SLC911 received a call about an in-progress domestic disturbance between a man, later identified as Abdule Rafal, and a woman near 1100 West 200 South. 
Patrol officers began their investigation and spoke to Rafal near the Fisher Mansion. During the conversation, Rafal lied to and argued with the officers. Eventually Rafal grabbed a bicycle and began peddling away. Officers provided a description of Rafal to other officers in the area and went back to check on the victim and worked to connect her with victim advocates. 
A separate officer, who happened to be driving in the area, spotted Rafal on his bike near 500 South Emery Street. The officer turned on his patrol SUV's lights and sirens but Rafal refused to stop. The officer got out and chased after Rafal. 
Additional officers got on scene, ordered Rafal to stop and continued chasing after him. 
Rafal eventually stopped pedaling and got off his bike at Sherwood Park near West Iola Avenue where officers safely took him into custody.   
Paramedics treated one officer on scene for minor injuries.
Officers believe Rafal assaulted the 22-year-old woman, with whom he had a relationship with. Officers also learned Rafal was wanted by Adult Probation and Parole (AP&P) for violating a parole agreement. Special agents with the Utah Attorney General's Office were notified about Rafal's arrest due to an unrelated investigation. 
During a search after his arrest, officers found methamphetamine and drug paraphernalia on Rafal.
Officers took Rafal to the Salt Lake County Metro Jail and booked him on the following charges: Domestic Violence Assault, Obstruction of Justice, Failure to Stop at the Command of a Police Officer, Interfering with an Arresting Officer, Possession of a Controlled Substance, Possession of Drug Paraphernalia, and a Parole Violation.
Charges are only allegations, and every arrested person is presumed innocent unless and until proven guilty beyond a reasonable doubt.
The Salt Lake City Police Department reminds our community of the resources available to support survivors of domestic violence in Utah.
The Salt Lake City Police Department encourages anyone who has experienced Domestic Violence to call us at 801-799-3000 and ask to speak with a Victim Advocate or call their 24-hour hotline directly at 801-580-7969. All services are free, and callers can get information anonymously.
The Salt Lake City Police Department is not the custodian of record for jail booking photos. Utah Code 17-22-30 mostly prohibits the release of jail booking photos. Generally, a jail booking photo can only be released by the custodian of record after a conviction or when law enforcement determines the person is a fugitive or an imminent threat to a person or public safety. In Salt Lake City, the Salt Lake County Sheriff's Office is the custodian of record for jail booking photos.
Two photos taken from the scene are being released. Media may use these photos with proper credit to the Salt Lake City Police Department.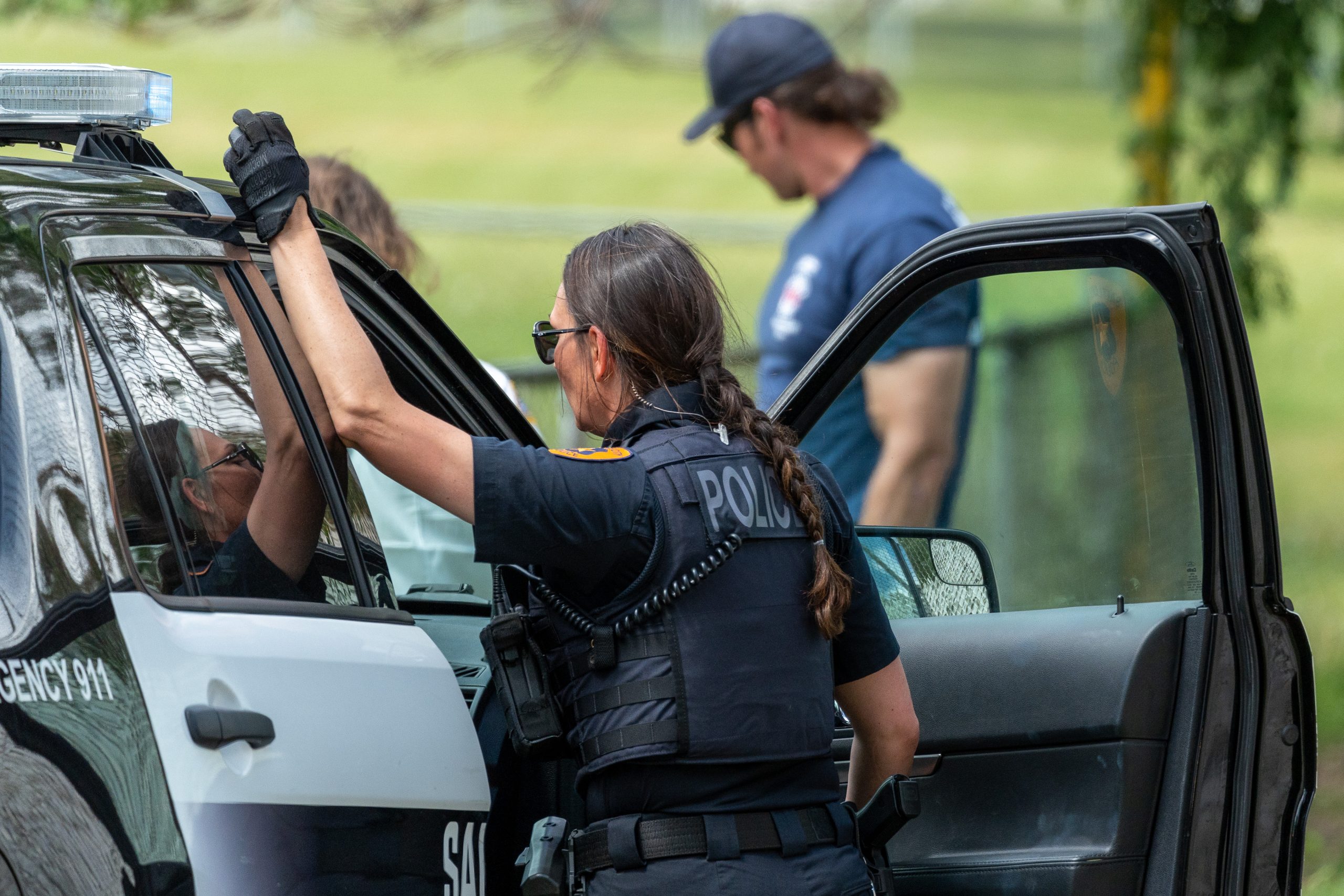 ###