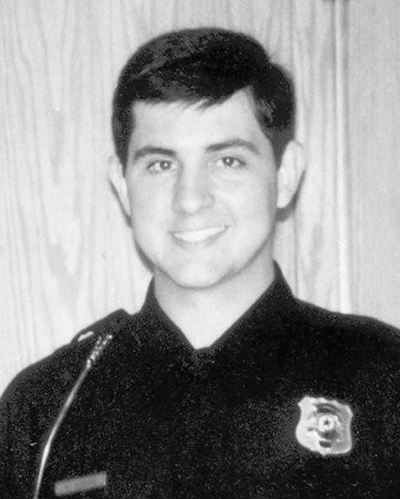 Officer Michael J. Dunman
July 17, 2000
Detective James W. Cawley
March 29, 2003

In Memoriam: Sergeant James E. Faraone
Sgt. Faraone, a 25-year veteran of the Police Department, was killed on Tuesday, September 18, 2001, in a traffic collision while he was engaged in his duties as a police officer.
Sgt. Faraone joined the Salt Lake City Police Department October 18, 1976. He served for 25 years working in a wide variety of assignments. Sgt. Faraone was involved in a number of City initiatives, including total quality management and was a trained facilitator who assisted groups working to improve public service.
Known for his sense of humor, Sgt. Faraone also had a passionate concern for others, a commitment to doing the right thing, and a willingness to vehemently argue for his position.
"Unmatched in his caring and giving to his family, friends, the community and the Salt Lake City Police Department." Sgt. Faraone is survived by his wife and two children.